Sales Have Ended
Ticket sales have ended
Ticket sales have ended for this event
Sales Have Ended
Ticket sales have ended
Ticket sales have ended for this event
About this Event
Join us at our soft opening for an evening of food, drinks, and fun with Little Tybee. Doors open at 7:00, Jezebel Heart starts at 8:00, Wood and Steel at 8:45, and Little Tybee goes on at 10:15. The evening will conclude at 12:00am.
Little Tybee is a Georgia based band that blends together psych-folk, prog-rock, jazz, Motown, and general aural wizardry. However, the more you try to thread together a clear and concise narrative, the more blurry it gets — so it's just best to sit back and enjoy it.
To describe little Tybee is to describe an atmosphere — something that's more felt than heard. Their dense tapestry of sound surrounds and hits all the senses. This stellar lineup consists of singer/songwriter Brock Scott, the expansive eight-string guitar virtuosity of Josh Martin, Ryan Donald's soul-inspiring bass grooves, Nirvana Kelly's stirring and shining violin and viola flares, the lush yet driving keyboard arrangements from Chris Case and Dallas Dawsons' steady and deep pocket. These are six musicians who bridge together taste and talent, bringing a comfortable virtuosity with their instruments.
Part of what makes Little Tybee's music so powerful is that there's a sense of mystery in it for musicians and non-musicians alike. There's a seventh voice created when they play together. Their notes create an aural overtone that's special only when they're in the same room performing. And this is the true magic of Little Tybee; audio experiences steeped in creativity and love, that are not only hypnotic in nature but truly inviting to anyone who is in earshot.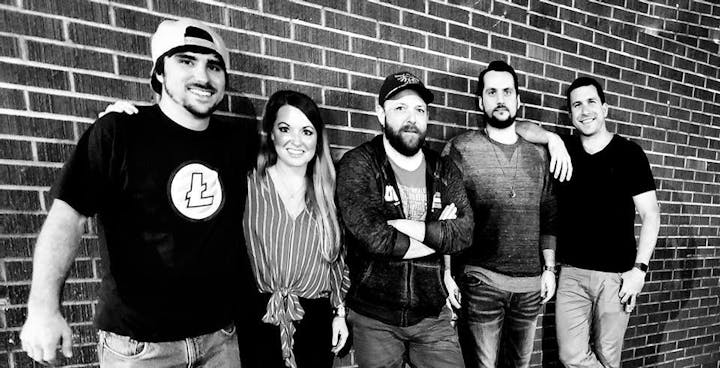 Wood and Steel is an energetic, funk rock, five-headed booty-shaker based out of Savannah, Georgia. They have been steadily building a following in the greater low-country/coastal empire and becoming busier with every passing year.
Starting in 2011 as a duo, Erica and Wade Holmes moved to Savannah, leaving behind their respective solo endeavors, and began performing together under the moniker Wood and Steel. Following a well-received St. Patrick's Day performance as a four-piece band, they decided to add to the duo and expand their catalog into more energetic funk and rock. They have since had recurring performances at some of the best live music venues in the Georgia, South Carolina, and Florida, as well as showcase spots during the Rock-and-Roll-Marathon and at the Tybee Post Theater.
Wood and Steel consists of Erica Holmes on lead vocals and guitar, Wade Holmes on lead guitar and vocals, Ben Smith on keys, Josh Harrica on bass, and Drew Corontzes on drums. The current band is the most dynamic lineup since its inception, pushing the boundaries of high-energy improvisation and attracting new fans with every performance. The band is playing more than ever and certainly coming close to you in the near future. Erica and Wade stay busy with solo and duo dates, if you prefer the more intimate, acoustic version of the music. You can find all of those dates in our shows section and social media here.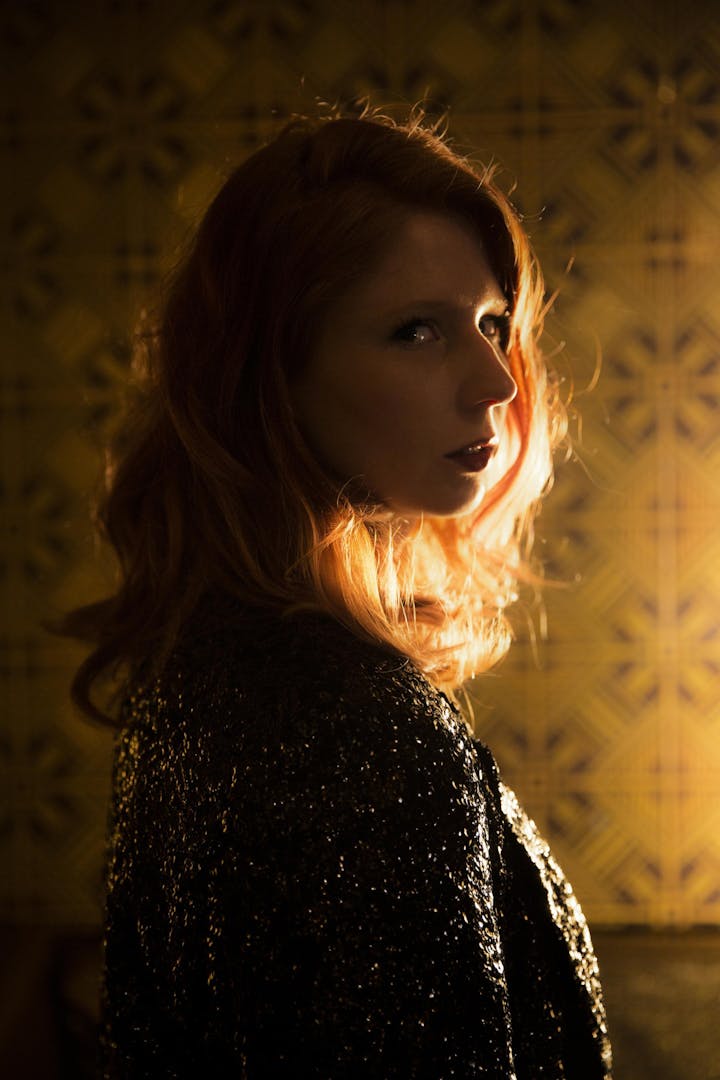 Jezebel Heart
Combining catchy pop structures, soulful vocals, and emotionally authentic lyrical content, Jezebel Heart explores concepts of the afterlife, of ghosts and God, the lasting effects of love, and our rawest and most innate desires. Fronted by Savannah based singer-songwriter, Britt Scott, alongside violinist/vocalist Susanna Kennedy and lead guitarist Ethan Stewart, Jezebel Heart will open the show with a stripped down intimate set.