About this Event
Born and raised in Philly and crash-landed in Charleston, John and Kevin Shields are the minds behind the quirky indie hip-hop group Little Stranger. Performing as a duo, Little Stranger is a fresh hybrid of John's singer-songwriter magnetism and Kevin's hard hitting, in-your-face delivery. Stylistically reminiscent of Gorillaz and Twenty One Pilots, Little Stranger inhabits a relatively unexplored niche at this point in time. They're all about originality, every song is a separate work unto itself with all the strangeness that their name implies.
John and Kevin Shields bring years of experience to the table. With previous bands, they've played with names like Slightly Stoopid, Del the Funky Homosapien, Grace Potter, Papadosio, The Heavy Pets, and John Brown's Body. Little Stranger was quickly recognized at home, named "Hip-Hop Act of the Year" in the 2016 & 2017 Charleston City Paper Music Awards and listed jointly as one of "17 People to Watch in 2017" in the Charleston Indie blog, Out of the Wood- work. They've toured up and down the East and West Coasts and recently released a string of eclectic music videos to their fans. With an ever-increasing arsenal of new tunes, Little Stranger is poised and making 2019 a big year.
http://littlestrangermusic.com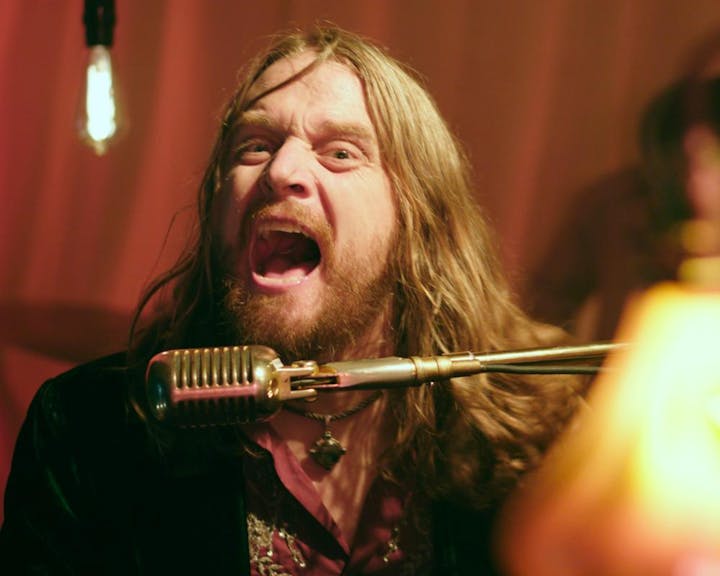 The singer-songwriter began taking piano lessons when he was six years old, and like most boys decided that sports and girls were more important when he was going into high school. When he told his mom he was quitting piano, she made him take choir. Though 14-year-old Rusty was completely devastated, he now reflects on that choice with gratefulness. Choir galvanized his love for music and made him realize he wanted to share his gift with the world.
After high school graduation, Rusty took his newfound love for singing to new levels by studying Opera in college, though it didn't last long. In school, Rusty came to the conclusion that he preferred writing his own music and playing in bands. He ended up getting the most general music degree Washington State University had to offer and moved to the Midwest, where he started several jazz rock bands.
Oddly enough, it was moving back to the West Coast that made the young musician fall in love with country music — a genre he used to make fun of.
Fate took Rusty on tour with his friend Doug Cameron's alt-country band Stranger Neighbor for six months, where he realized this sound's melodic nature was perfect to play on the piano and also fit the way he was feeling. After a big move to L.A., Rusty played piano in the country rock outfit Von Cotton for eight years, covering the likes of Merle Haggard, Willie Nelson and George Straight. He was officially hooked on country.
Now, years removed from that starry-eyed twenty-something, Rusty Tinder is stepping into the spotlight for the first time in his career.
"I've been in the situation before where I get the fire started and I let the fire die," he says about starting a solo project. "This time, I'm not letting the fire die."
http://www.rustytindermusic.com
Performers
Date and Time
Location
Refund Policy