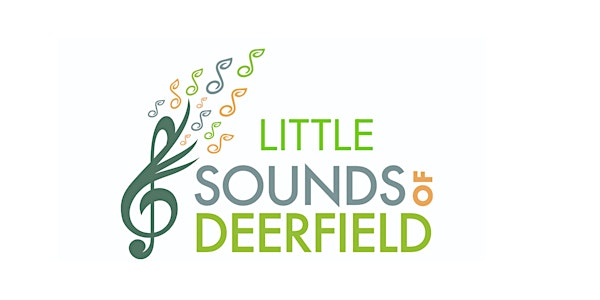 Little Sounds of Deerfield with ZAK MORGAN
Enjoy a morning of great entertainment with our friend Zak Morgan!
When and where
Location
Kingswood Park 4188 Irwin Simpson Road Mason, OH 45040
About this event
We hope you'll join us for these wonderful kid oriented concerts this summer.
To be held at the Pavilion at Kingswood Park, kids and families will enjoy an hour of music and an hour of art making. All ages are welcome. You are welcome to sit in the Pavilion or bring your own chairs/blankets.
YOU are required to register for art making, as spaces are limited.
10:00am - 11:00am - ZAK MORGAN
11:00am - Noon - ART MAKING with KELLI GLEINER
These events are free to the community. We appreciate your signing up to let us know you are coming.
If you'd like your child to participate in the art making portion, registration is required.
Please NOTE: Parents/Guardians must accompany children during concert and art making.
About Zak Morgan: Zak Morgan's sense of humor and penchant for wordplay are gifts passed down from his grandpa George. Zak and his siblings grew up hearing wonderful stories about magnetic feet, kissing the Blarney Stone, and catching a lion with bare hands. Zak began writing his own stories in elementary school and honed his writing skills at Kenyon College. He did this while having adventures of his own, including ascending Mt. Rainier and sailing across the Atlantic. After college, Morgan moved to Wyoming where he entertained children during the day and adults at night. There, amongst the moose, beavers and Nunley the donkey, the seeds of his career as a children's entertainer were planted.
After Wyoming, Zak went to work for a publisher in New York, where he was immersed in children's literature and began writing songs for his first album, Bloom. When Bloom debuted, critics raved about Morgan's unique storytelling and wordplay, and he decided to focus on writing and performing full-time.
When Morgan's second album, When Bullfrogs Croak, received a GRAMMY nomination, he moved to Los Angeles and made a movie for children called ZakLand with director Jay Silverman and former ABC head Tony Thomopoulos. Zak moved from LA to Nashville and collaborated with renowned bassist David "Dela" LaBruyere to make The Candy Machine, an elaborate concept album based on characters created by his grandpa. Morgan's most recent album, The Barber of the Beasts, released by Universal Music Enterprises, features lush orchestral arrangements and a collaboration with Rock & Roll Hall of Fame legend Bootsy Collins.
Morgan lives in Cincinnati, OH where he grew up and continues to write, record, and perform concerts and creative writing residencies for children and families across the country. More about Zak
Kelli Gleiner - ART MAKING Leader! Kelli Gleiner is an author, fiber artist, and art educator in Cincinnati, Ohio. While she holds a BFA in drawing and painting from Bowling Green State University, she has always found sculpture to be the most direct path to expressing herself. She discovered needle felting while teaching the medium to a group of young campers in 2007, and has been working with fibers since then. Find out more about Kelli HERE! PLEASE NOTE: Parents must stay with children during art making.
There is ample parking at the Kingswood Park on the Irwin Simpson side.
Everyone can also enjoy the new playground!