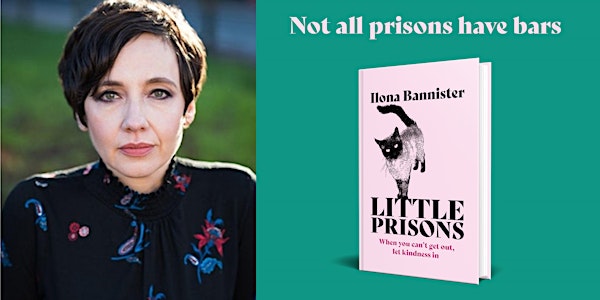 Little Prisons with author Ilona Bannister
Join author Ilona Bannister to discuss writing and her latest novel Little Prisons.
When and where
Location
Carnegie Library 192 Herne Hill Road London SE24 0AG United Kingdom
About this event
Join Ilona and the Friends of Carnegie Library to discuss Ilona's writing influences and her latest novel Little Prisons.
When you can't get out, let kindness in. In a non-descript building in a gentrifying corner of London, a cast of women live their lives, many trapped in situations far from their own making. Through grocery deliveries, glimpses through windows, and overheard conversations in the stairwell, the women come to know each other. Their small acts of compassion help them each find a way to mend the broken paths in their lives. Little Prisons is a story about the strength it takes to live a life on the margins, and the hope that exists if we look for it.
Ilona Bannister is a dual qualified US attorney and UK solicitor. She practiced UK immigration law before taking a break to raise her sons. Her experience as a lawyer working closely with families in difficult situations as well as her life as an American expat in her adopted country have made her a keen observer of people and the struggles of outsiders.
Ilona's family is Ukrainian and portion of the personal book sales go to Ukrainian charities.