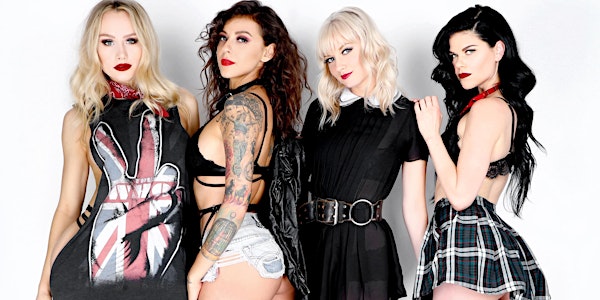 Little Miss Nasty ROCK N ROLL BURLESQUE SHOW
When and where
Location
The Bossanova Ballroom 722 East Burnside Street Portland, OR 97214
Description
Little Miss Nasty ROCK N ROLL BURLESQUE SHOW
with
Little Miss Nasty
Gina And The Eastern Block
Special Guests
Wednsday December 13th
doors 730pm / show at 8pm
21 and over only
$18 adv / $22 Day Of Show
This is a standing room event. There are very limited seats available on a first come basis.
As always any patrons with special needs will be accomidated as space allows.
The name "Little Miss Nasty" is oh so fitting for this decadent troupe of feisty little sex kittens causing a ruckus in leather and stilettos and bringing a new breed of bad ass bitch to the world.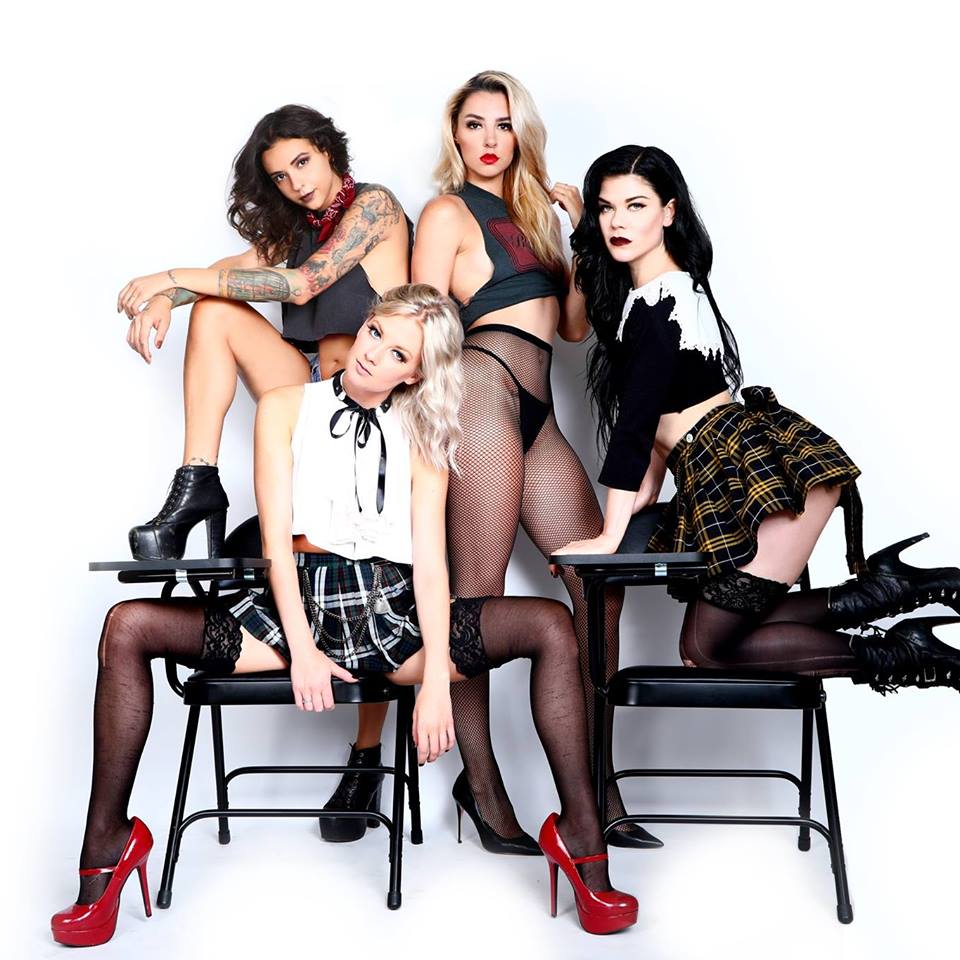 Little Miss Nasty is fresh off the road from a tremendously successful 7 week, 31 city, 2017 US Summer Tour in support of In This Moment along with Motionless In White.
Little Miss Nasty has an ongoing monthly residency in Los Angeles and Long Beach.
Tour Vid - https://www.youtube.com/watch?v=wSD85X5AUQA
Website - https://www.littlemissnastyofficial.com/
IG - @littlemissnasty
FB - https://www.facebook.com/LittleMsNasty/
GINA AND THE EASTERN BLOCK
https://www.youtube.com/watch?v=x1CnaEmFINc
Los Angeles, CA, October 10, 2017….. Gina And The Eastern Block has been quite busy. Coming off the heels of a very successful 31 city summer tour with In This Moment and Motionless In White that saw vocalist Gina Katon perform the Gina And The Eastern Block song "Sippin' On A Forty" while fronting her hard-rock burlesque group Little Miss Nasty, the Los Angeles-based alternative rockers have released a brand new single entitled, "Big Black Van," via Rockitsessions.
Originally formed in 2012 by record producer Marc Jordan (The Cult, Slash, The Mowglis, Stitched Up Heart, Bleached,) Gina and the Eastern Block is known for their captivating live shows and sexy, swagger filled songs. Likened to a cross between Iggy Pop and Marilyn Monroe, lead vocalist Gina Katon fronts the band with her unique talent and blazingly sexy persona. Former Marilyn Manson bass player, Fred Sablan, is also part of the line up.Their brand new single, "Big Black Van," released via Rockitsessions, is the follow-up to the sexy "Sippin On A Forty." Both singles were released in 2017, following 2016's "Get Gone," a song that legendary BBCRadio1 Rock Show host Daniel Carter calls "sassy and even more sassy".
"Big Black Van" is available on itunes here.
"Get Gone" is available on itunes here.
"Sippin' On A Forty" is available on here.
Check out the salacious video for "Sippin' On a Forty" here.
Check out the video for "Get Gone" here.
For more info on the band, go to www.ginaandtheeasternblock.com; Follow Gina and The Eastern Block: Instagram, Facebook, Twitter.
Suggested Tweets:
New @GinaAndTheEasternBlock Song #bigblackvan on Spotify and iTunes
Watch @GinaAndTheEasternBlock vid #sippinonaforty https://goo.gl/TU1LZq