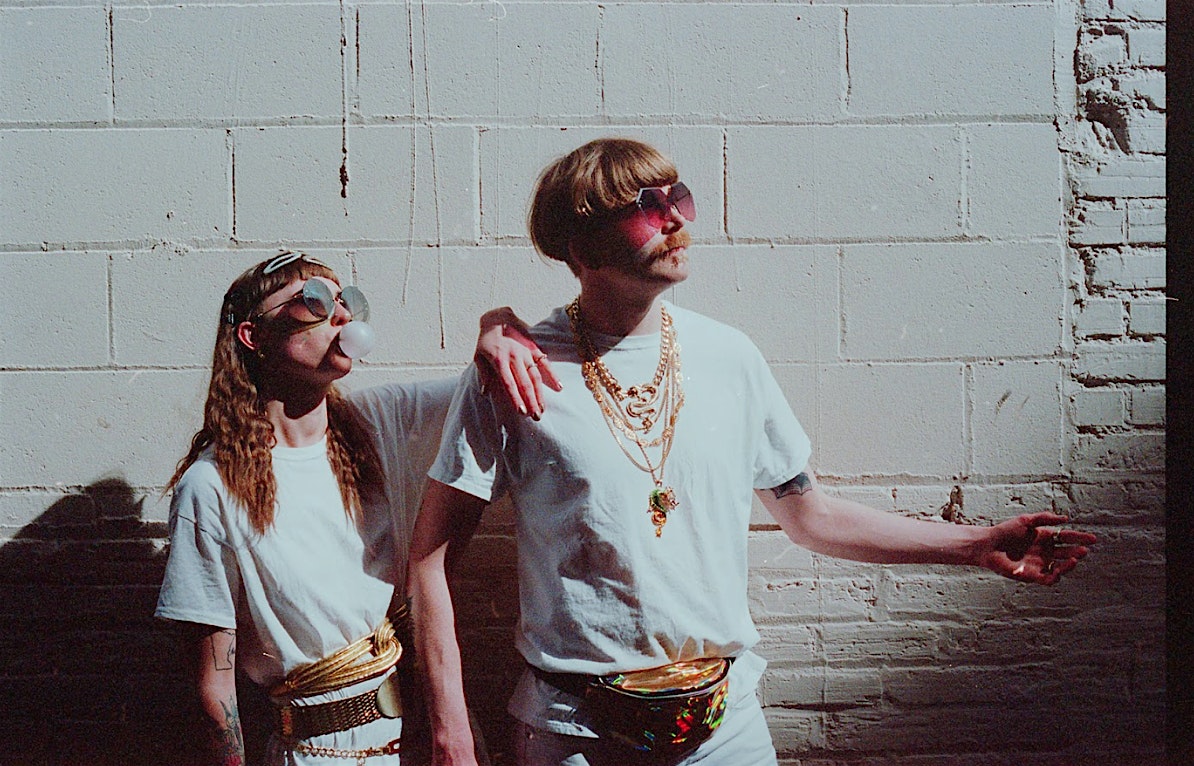 About this Event
Doors: 8:30PM // Show: 9:15PM
$5 (adv.), $8 // 21+
----------
Trombone funk and bass punk collide in LITTLE LIZARD's cold-blooded groove. Brassy and offbeat the duo, consisting of multi-instrumentalists Lizz D. and Shea Daniel, have tossed the book out the window to develop a fresh sound. Self-described as "funk punk" LITTLE LIZARD uses trumpet, trombone, synthesizers, electric bass, and a sampler to create tuneful melodies and boogie-inducing beats.  
Androgynous, expressive, and a little DIY, ERIC DONTÈ doesn't care about fitting into a genre or category. Blending punk, EDM, and experimental music with hip hop and R&B, ERIC DONTÈ invents his self described "Ghetto Trance" and "Mood Music." On his 2018 EP 'Spice Boy,' he nods to nostalgia of the late '90s/early '00s while embracing the intensity and creativity of misfits and outcasts.
Born in the Missouri Ozarks and brought to greater life in Chicago, Illinois, HENRY HANK is the solo exploration of songwriter and producer Henry Jordan Smith. Through his goopy, gummy, playful, sensual dark pop, Hank is able to find shelter from the discomforts of dysphoria, a lost sense of self, and a shifting regional and social identity.
From the garages of the Southern Californian rock scene to the afterhours jazz hangs of Chicago, KEVIN AND HELL tell a story of the future in the past. They are versed in the idioms of jazz dating back as far as 100 years, as well as recent innovations in rock and electrically generated sound. From this foundation they synthesize a new sound that bespeaks of the shape of music yet to come. Comprised of musicians equally comfortable at either a jazz club or house party basement, they function as a gateway for rock and roll aficionados to behold the majesty of jazz.