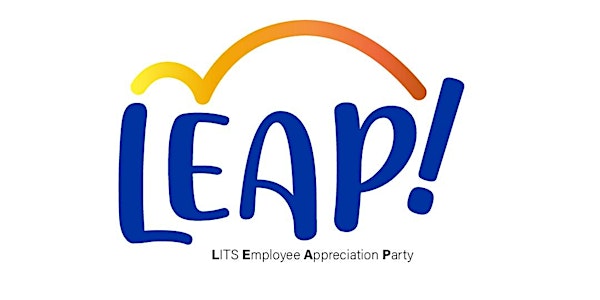 LITS Employee Appreciation Party! (LEAP!)
Please register for the event by clicking the green registration button. This will enable you to receive a Zoom link prior to the event.
Date and time
Thursday, September 24, 2020 · 10:30 - 11:45am PDT
About this event
Rich Mendola and the PATH Committee extend a warm invitation to attend the second-annual LITS Employee Appreciation Party (LEAP!).
LEAP! is our opportunity to honor our LITS colleagues with awards for outstanding service and significant contributions. While we are disappointed not to be meeting in person, our committee has worked hard to pull together a virtual event that will be creative, fun and inspiring.
We have received a record number of 90 Significant Contribution Award nominations this year, and there are many of us celebrating service milestones, from 5 years all the way up to 45 years. Please come and be part of this celebration that recognizes those receiving awards, but also pays tribute to everyone in the LITS division who has worked harder than ever to keep our division strong in these times of uncertainty.
Please register now for LEAP! We look forward to seeing you on September 24.