Literary Women 2016
When and where
Location
Pleasant Hill Community Center 320 Civic Drive Pleasant Hill, CA 94523
Description
TICKET NOW AVAILABLE
9:30....................... Registration, coffee/muffins
9:50....................... Welcome & Introductions
10:00..................... Ellen Sussman
10:55..................... Karen MacNeil
11:45..................... Lunch
12:15..................... Visit/book signing
1:00....................... Vanessa Diffenbaugh
1:50....................... Jean Hegland
2:40....................... Visit with the authors, sip something refreshing, and gather autographs.
Author Bios:
Ellen Sussman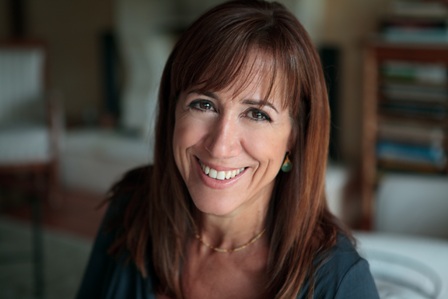 Ellen Sussman is the New York Times bestselling author of four novels, A Wedding in Provence, The Paradise Guest House, French Lessons, and On a Night Like This. She is the editor of two critically acclaimed anthologies, Bad Girls: 26 Writers Misbehave and Dirty Words: A Literary Encyclopedia of Sex. She teaches through Stanford Continuing Studies and in private classes. www.ellensussman.com
Karen MacNeil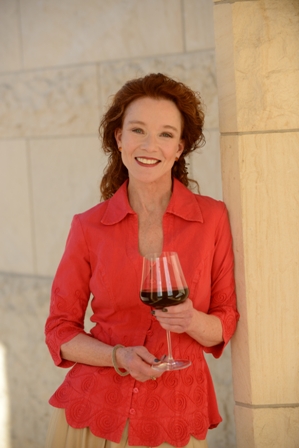 One of the foremost wine experts in the United States, Karen MacNeil is the only American to have won every major wine award given in the English Language, including the James Beard award for Wine and Spirits Professional of the Year and the International Wine and Spirits award as the Global Wine Communicator of the Year. In a full-page profile on her, TIME magazine called Karen, "America's Missionary of the Vine."
Karen is the author of the award-winning book, the WINE BIBLE, the single best selling wine book in the United States, and the new WINE BIBLE (published Fall 2015). Her articles have been published in more than 50 newspapers and magazines including The New York Times and Worth. The former wine correspondent for the Today Show, Karen was the host of the PBS series Wine, Food and Friends with Karen MacNeil, for which she won an Emmy.
Karen's firm, Karen MacNeil & Company, creates customized luxury wine experiences around the world, with Karen as the group's host and private tutor. The experiences are geared to both individuals and companies. Among Karen's corporate clients are Lexus, Merrill Lynch, Disney, General Electric, UBS, and Singapore Airlines, as well as numerous biotech and law firms.
Karen is the creator and Chairman Emeritus of the Rudd Center for Professional Wine Studies at the Culinary Institute of America in the Napa Valley, which has been called the "Harvard" of wine education.
Vanessa Diffenbaugh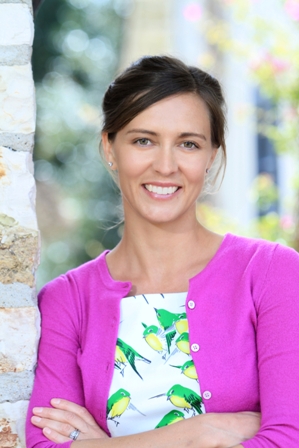 Vanessa Diffenbaugh is the author of the New York Times bestselling novel The Language of Flowers, which was translated into more than forty languages. A mother of four, she lives with her husband in Monterey, California. In addition to being a writer, Vanessa Diffenbaugh is a passionate foster care advocate and is the co-founder of the Camellia Network, a non-profit whose mission is to connect every youth aging out of foster care to the critical resources, opportunities, and support they need to thrive in adulthood. She also sits on the board of Youth Villages, where she supports their mission to radically improve outcomes for America's most vulnerable children and families.
Jean Hegland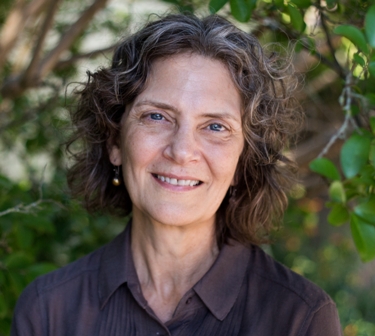 Jean Hegland's first novel, Into the Forest, has been translated into eleven languages and is a frequent choice for campus- and community-wide reading programs. A film version starring Ellen Page and Evan Rachel Wood is scheduled for US release this spring. Publishers Weekly promises Jean's second novel, Windfalls, is "a good prospect for reading groups." Excerpts from her non-fiction work, The Life Within: Celebration of a Pregnancy, have appeared in a college English textbook, a junior high school science textbook, and a guided journal for pregnant women. Still Time, her most recent novel, celebrates the work of William Shakespeare while taking a hopeful look at the harrowing challenges of dementia. Jean is a frequent presenter at writers' conferences and has taught creative writing for many years, both in California and abroad. She lives in the Northern Californian woods where she is always at work on another book.
Books will be on sale throughout the day courtesy of Real Books.

Includes coffee/muffins, and boxed lunch.. Lemonade & Water will be available with Lunch. Wine will be available for purchase.
Boxed Lunch Options (Each includes seasonal fruit salad, dessert and chips)
*Substitute Gluten Free Bread for any Sandwich please include in NOTES on order
-California Chicken Salad (On whole wheat w/red leaf lettuce and thinly sliced tomato)
-Sliced Turkey Sandwich (On sliced sourdough w/Havarti cheese, Pesto, arugula and tomatoes)
-Veggie Delight (On dutch crunch, Mozzarella, Artichoke hearts, sundried tomatoes, spinach, pesto)
-Albacore Tuna (On whole wheat w/red leaf lettuce & thinly sliced tomato)
- Grilled Chicken Caesar Salad
Single tickets ($49) or Tables of 10 ($490).
NO REFUNDS
For questions, call (925) 682-0896.
147 Gregory Lane, Pleasant Hill CA 94523
www.pleasanthillrec.com