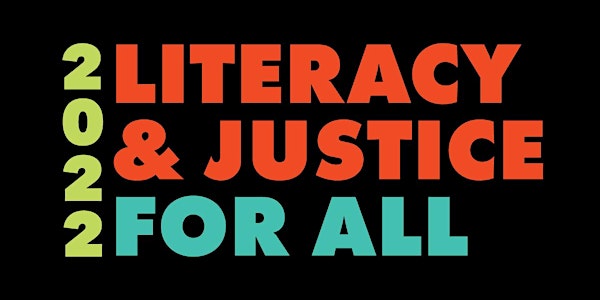 Literacy and Justice For All!
How do we build a future where every young person is on a path to learn and love to read, and thrive in school and beyond?
When and where
Location
Hilton Oakland Airport One Hegenberger Road Oakland, CA 94621
About this event
LEARN. STRATEGIZE. ELEVATE. COLLABORATE.
A dynamic literacy symposium for educators, literacy leaders and champions; featuring in-person workshops and sessions, networking, movement building, and virtual talks.
Registration includes access to:
October 15th
Day-long symposium, Oakland, Hilton Airport
8am-4pm (breakfast and lunch provided)
October 12th, and 14th
Virtual Talks* you won't wanna miss!
October 13th, 5-7:30 PM, New Parkway Theater
Private Screening, The Right to Read Film For Conference Attendees & Guests)
*Both virtual talks will be announced in September. These are open to the public for no cost.
What's happening?
The 2nd Annual Literacy and Justice for All Symposium brings together school and community-based educators, practitioners, funders, leaders, and literacy champions for a comprehensive learning experience that elevates literacy in the classroom and beyond, through sessions that highlight both learning innovation and tested, evidence-based practice.
The Symposium is a dynamic space and high impact opportunity to learn, strategize, elevate, and collaborate about literacy over four days in October.
Literacy and Justice For All, represents a collective vision for literacy as a driver of social change and transformation, demanding that each of us believe in the ability of every child to THRIVE.
Note: We aim to keep our costs accessible to everyone, but we know accessibility looks different for everyone too. To that end, there will be a limited number of scholarships available when the General Admission tickets open on June 1st. Please visit our website for up-to-date information.
To request payment by Invoice/PO, please email us - symposium@oaklandliteracycoalition.org