Description
LISTnet's Long Island Tech Showcase is your chance to find out about great Long Island Tech Companies and what they do. We have three great companies showing off their tech this time: InterConnecta, ObviPop and A+ Technology and Security. Besides a chance to be inspired by the work others are doing, this is a great opportunity to connect with these companies as well as others in the Long Island Technology Ecosystem.
Companies presenting:

InterConnecta is an award winning, full service, NY based sales and marketing organization. We provide and integrate the platforms, plans, people, and the project management skills to boost your sales and help you see more profit at the end of the day.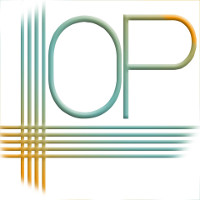 ObviPop is
Paperless Networking!
Our mobile application is your one stop social media hub at the forefront of the online to offline revolution.

A+ Technology & Security Solutions, Inc. is the provider-of-choice for customers seeking integrated, state-of-the-art technology, including a wide range of Security, IT Infrastructure, LED Lighting and Audio/Video solutions. Our expertise is in "technology convergence," leveraging the power of the network to bring together independent systems into powerful, innovative solutions that deliver far more value than the sum of their parts.