Description
LISTnet's Long Island Tech Showcase is your chance to hear first hand what makes companies succeed and also find out about great Long Island Tech Companies and what they do.
Meet people from these companies and others in the Long Island Tech Community, eat some pizza, and make some great business connections.
We're goint to start off with a short intro on what everyone needs to know about about the New York Family Leave Act by Jonathan Caroll of Bradley and Parker. This change will affect virtually all businesses and employees in New York and goes into effect on January 1, 2018. Covered employers who do not provide PFL may be subject to fines and other measures.
After that our showcase companies will present. Webair is a Long Island based Managed Cloud Hosting Solutions and Services Company. Canyon Consulting helps companies deal with complex Software Compliance issues.
Speaker
Jonathan Carroll is a specialist at Bradley & Parker working with white collar service providers including accountants, attorneys, architects, engineers, construction managers, technology firms, employment agencies and others. These businesses have unique insurance needs that require the knowledge and guidance of an expert who has the background & industry relationships needed to properly protect against all manner of catastrophes.

Companies Presenting
Webair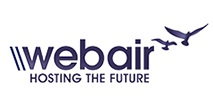 For more than 20 years, Webair has been providing customers with best-in-class Managed Hosting solutions. They supply all of the servers, software, bandwidth and management tools needed to run nearly any web hosted application – from Internet to enterprise server solutions. While other providers offer only basic services developed to solve a defined set of problems, Webair's technical specialists thrive on the ability to create next-generation, custom solutions for even the most complex, clustered infrastructures.
Canyon Consulting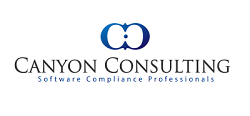 Software vendors (IBM, Oracle, MS, SAP, etc.), pose an enormous financial risk to companies who utilize their products, based on vendor audit activity. All companies need to be aware of the financial risk that the software vendors complex terms and conditions pose to their organizations. Most companies are not structured or focused to address these software audits, leaving them highly vulnerable. Canyon Consulting helps these companies by providing proactive assessments, independent health checks, and assists clients in responding to publisher audits. Collectively, Canyon's services save their clients millions of dollars.