Description
LISTnet's Long Island Tech Showcase is your chance to hear first hand what makes companies succeed and find out about great Long Island Tech Companies and what they do.
Besides a chance to be inspired by the work others are doing, this is a great opportunity to connect with these companies as well as others in the Long Island Technology Ecosystem.
Our March 2017 Tech Showcase features two great LISTnet companies. Maxburst is a top rated digital agency with headquarters here on Long Island. Tech Software offers software as a service solutions including IRB Manager, the leading solution for research compliance. We also will have a keynote presentation from Matt Brown, VP of NST, covering what businesses should know about cybersecurity and steps they can take to lower their risks.

Keynote
"Cybersecurity Concerns for Businesses"


Matt Brown, Vice President of NST and network design expert will give a short presentation on what businesses should know about cybersecurity. Most people and businesses are unaware of potential threats that exist and measures that can be taken to lower risk.


Companies Presenting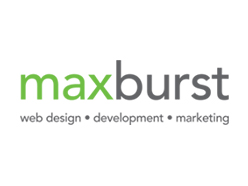 We're a Top rated digital agency focused on creative and results driven solutions. Whether it's to increase profits, provide support, sell products or promote your brand, allow our web design services to bring your company front and center. Established in 2007, our web design services have a proven track record of what it takes to have a successful website. Our firm shines when it comes to conceptualizing inspired and inventive online business models, brand friendly websites, powerful direct response tactics, and ingenious marketing strategies that create hyper-growth for our clients.
Founded in 1983, Tech Software is a leading provider of Software as a Service (SaaS) solutions, consulting and professional services to companies and institutions in the private, public and non-profit sectors. With extensive experience in application development across diverse platforms, operating systems and toolsets, Tech Software provides its clients with the people and knowledge necessary to help solve their business problems. Tech Software works with their clients to meet today's business needs while preparing for tomorrow's business challenges.