Description
Join us for the best networking with the best food and drink at the world class Garden City Hotel as we showcase the best technology on Long Island.
After drinks, food, and networking, four Long Island based companies will show off the exciting things they are developing.
Check out this great story about this event from InnovateLI.
Introduction by Nassau County Executive Ed Managano
Moderated by Peter Goldsmith, President of LISTnet
See some of the BEST technology from the following companies:
Bettr.IO

Bettr is a social media dashboard for everyone.

Users schedule posts for all their social networks, and view an aggregated stream of content from all their networks. Our mission is to allow users to quickly manage all of their social networks in one place, and increase their online presence. Bettr is not about a single movement, but assisting millions to create their own.
Digtal Associates
https://www.facebook.com/DigitalAssociatesLLC

Russ Artzt, co-founder of CA Technologies, is excited to introduce his new startup, Digital Associates, to forge new pathways in the Digital marketplace.
Dr. Leonardo

Dr. Leonardo has all the tools you need to create a healthcare website in just minutes. It's never been easier to get a high-quality website design with patient education content on conditions, procedures and treatments. Dr. Leonardo has all the pages a healthcare professional needs, such as standard content for office information, doctor and staff bios, and an easy way to link to your EHR Patient Portal. It's the website builder exclusively for the healthcare industry.
eGifter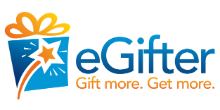 eGifter provides gifting solutions for web, mobile, and more. Make giving the right gift easy for your customers while you drive revenue, engage and reward loyal fans, acquire new customers and leverage social and mobile marketing channels.
FREE for LISTnet Members and their Guests!
If you're not sure of your membership status please call us at 631-224-4400.
$25 for Non-Members
Join LISTnet today and attend this and other events like it for FREE!

To add your company name here as a sponsor please contact peter@listnet.org or call us at 631-224-4400. Help us continue to grow a strong Tech Community on Long Island.