"LISTENING WITH HEART" A Relationship-Enhancing Masterclass for Women
Description
You and your friends are invited to a fun evening of Inspiration, Education, and Communication!
On September 18,2019, come join Debbie Brown, Founder of Hand to Hearts Life/ Relationship Coaching in a Masterclass as she shares the importance of listening with heart not just your mind.
We have all walked away from conversations knowing that feeling of, "What a waste of my time."
How often do we listen to what we want to hear and give empty advice when that is not what someone is looking for when they say," I need to talk."
Listening with heart is much deeper than sitting while someone talks to you.
It is about caring, hearing and understanding the depth of the subject spoken about, and what it means to the person speaking.
You will learn how to improve every relationship you value from your work, children, family, and friends by the way you listen.
You will also hear why Debbie is so excited to be one of this year's 'Dancing with the Stars of the 'Burg' participants, and have an opportunity to help boost her FUNdraising efforts to help provide affordable daycare for the children of our community.
Please feel free to bring your dinner (or have it delivered), and your favorite wine to enjoy if you'd like.
Ice water, Iced Tea, snacks, and dark chocolate will be provided.
Questions?
Call Christina Kunkle 540-746-5206
Hand to Hearts Life/Relationship Coaching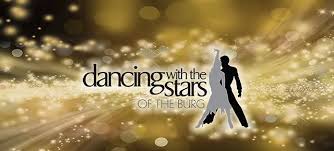 2019 Dancing With the Stars of the 'Burg Participant
Click HERE to Learn more and support "Team Debbie Brown" !