Sales Have Ended
Registrations are closed
We are sorry you missed the opportunity to participate in this complimentary webinar. Please visit our Events page to learn more about upcoming sessions. http://www.womeninsaleshub.com/webinars/
Sales Have Ended
Registrations are closed
We are sorry you missed the opportunity to participate in this complimentary webinar. Please visit our Events page to learn more about upcoming sessions. http://www.womeninsaleshub.com/webinars/
Description
In this webinar, our topic is Listening: The Secret Weapon For Sales Professionals with guest speaker, Dana Dupuis, Founder at ECHO Listening Intelligence
Listening is considered ½ of effective communication yet sales individuals don't realize how to utilize it. In sales, your prospective buyers listen "to" and "for" different kinds of information. Sharing your knowledge about what might support their needs in different ways deepens the chance that they understand the value proposition.
In this webinar we will teach you how to speak to the listening of your buyer in a way they fully comprehend the entire potential of what you have to sell them.
Takeaways from this webinar:
1. Learn your own listening style in order to better communicate with others.
2. Learn how to recognize on the phone, how your buyer listens.
3. How does body language help you understand the listening habits of your buyer
4. Tricks and tips on how to share information with any buyer.
Can't attend live?
Register anyway. The webinar recording will be sent to everyone who registers for the program!
---
About Our Guest Speaker - Dana Dupuis, Founder at ECHO Listening Intelligence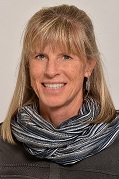 With over 20 years of experience in sales and management consulting, leadership development and building healthy corporate cultures, Dana Dupuis knows the importance of good communication.
Dana is the founder of ECHO Listening Intelligence and the co-creator of a proprietary listening assessment called the ECHO Listening Profile (ECHO = Effective Communication for Healthy Organizations), which has been instrumental in reshaping communication with sales teams, executives and across full company cultures. By understanding that each individual listens "to" and "for" different kinds of information, companies can greatly enhance their ability to communicate and collaborate effectively. It is upon this concept that Dana's work is based. Connect on LinkedIn Website: https://www.echolistening.com/
---
Thanks for Our Sponsor!
The power of listening has never been more important for sellers today. Listening Intelligence is the greater awareness and ability that begins when people understand how they themselves listen and can, in turn, examine their own blind spots. Once individuals internalize their own listening style, they can adjust their communication to speak into other people's listening preferences, enhancing the chance that they'll be fully understood.
Learn more about ECHO Listening Intelligence by visiting them on the web https://www.echolistening.com/