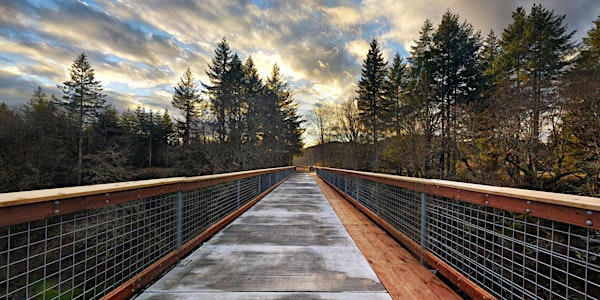 Listening Session -Equity and Inclusion in Washington's Outdoor Spaces
Seeking Input from You – Equity and Inclusion in Washington's Outdoor Spaces
About this event
Washington has an abundance of natural beauty and a rich tradition of outdoor recreation. Participating in outdoor recreation improves our health and well-being and builds stronger communities. The COVID-19 pandemic and recent social and political unrest across the nation have simultaneously shined a spotlight on the high value people place on outdoor spaces and the inequities that exist.
Washington State Parks and the Washington State Recreation and Conservation Office (RCO) are co-hosting three listening opportunities so agency leaders can hear first-hand from Washingtonians and park visitors about how outdoor spaces can be more welcoming and better serve the growing diversity of the communities we intend to serve.
We invite participants to imagine creating an anti-racist Washington state where everyone flourishes and achieves their full potential for the common good: an equitable and just state for all.
How might we achieve this vision in Washington's outdoor spaces? How might our systems, processes, policies, past practices help or hinder achieving this vision? Where and how can we better communicate, engage and involve ALL Washingtonians in decisions regarding outdoor recreation, grant administration and management of natural resources? What opportunity gaps need to be bridged? What disparities need to be eliminated? How might we be more welcoming, accessible and accountable?
This facilitated session will ask participants for their perspectives on these important topics.
We look forward to hearing from you.