Join the SELA Collaborative as we discuss our work to empower the Southeast Los Angeles Region!
About this Event
The Southeast Los Angeles (SELA) Collaborative cordially invites you to join us on June 4th at the Bell Community Center as we provide updates on our recent work and present findings from our SELA Nonprofit Needs Assessment Report, which analyzes the nonprofit landscape in Southeast Los Angeles. We will also discuss our Advocacy and Policy Agenda, which will guide our priorities as a Collaborative moving forward. Thank you to all who have engaged with us for your insights and contributions. We look forward to seeing everyone there!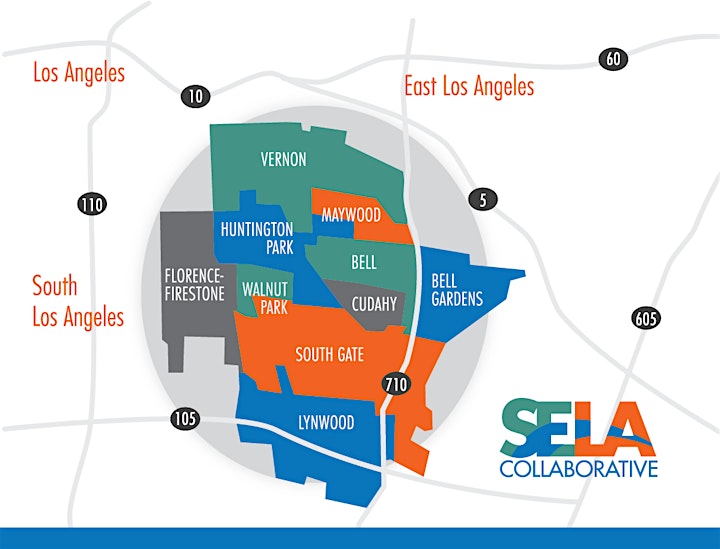 The Southeast Los Angeles Collaborative is a network of organizations gathered to lead the area of Southeast Los Angeles into an era of increased vitality by bringing resources to build a robust infrastructure of local nonprofits, to inform and engage residents for increased civic participation, and to provide data and research specifically designed to explore the possibilities of this region. Organizations include Alliance for a Better Community, AltaMed, COFEM, East Los Angeles College, East Yard Communities for Environmental Justice, Families in Schools, First 5 LA, Hub Cities, Human Services Association, Pat Brown Institute at Cal State LA, Southeast Community Development Corporation and the Southeast Rio Vista YMCA.