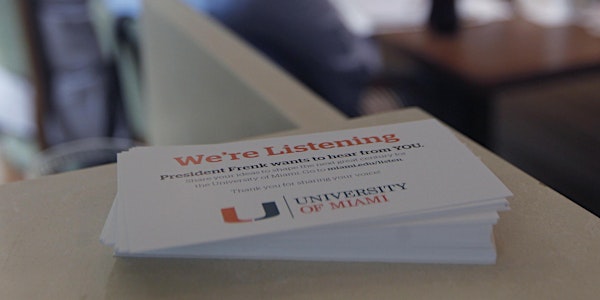 Listening Exercise with President Frenk
When and where
Location
Shalala Student Center - Ballroom (3rd Floor)
Description
Since arriving on campus August 16, 2015, President Julio Frenk has been meeting with numerous students, parents, faculty, staff, alumni, and others who are passionate about the University of Miami.
He is learning what is important to others, and their thoughts about the University's future.
The Listening Exercise is an opportunity to continue his listening. President Frenk invites you to create shared aspirations for our institution. Your input is critical to the University's current and future success.