Description
Please join us for the 5th annual Listen to Your Mother Austin!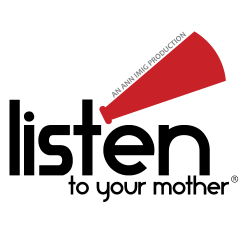 Join us for this wonderful event that gives motherhood a microphone. Each show takes the audience on on a well-crafted journey that celebrates and validates mothering, in all of its complexity, diversity, and humor, in the form of original readings performed live on-stage.
Tonie Knight
Crystal Valentine
The show is co-produced and emceed by Kristin Shaw and Leigh Ann Torres. More information at listentoyourmothershow.com/austin.
We hope to see you there!
Saturday, April 25, 2015
3 p.m. and 7 p.m.
AT&T Executive Education and Conference Center
1900 University Ave
Austin, TX 78705