About this Event
See that adorable painting below? You will be the artist, as Kellie Hubler, traveling artist, guides you with paint, brushes and essential oils for a joyful crafting experience. Decorate your home with your own artwork, completed by you in just one evening!
Not an artist? Not a problem! Kellie will expertly guide you to a picture perfect painting!
"I am NOT an artist... or, I wasn't... but now I am! " - Party attendee https://www.facebook.com/ListenToYourHeartTravelingPaintingParties/videos/356957218457915/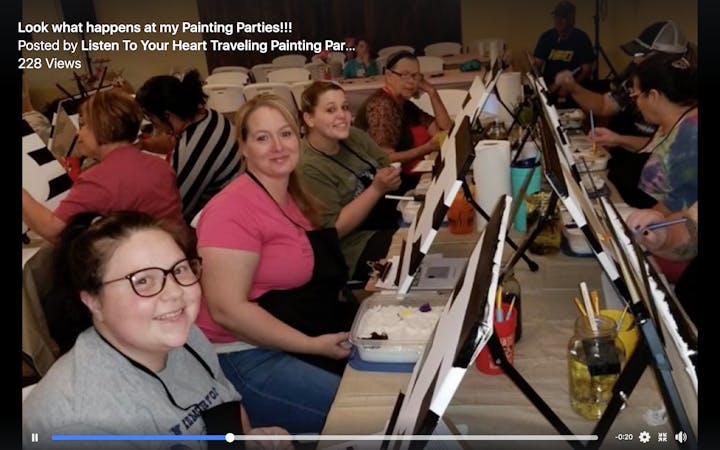 From Kellie:
"Paintings can say so much! Their messages can bring out all kinds of emotions, happiness, laughter, love, spiritual, and peace. My painting parties are a lot of fun. But I have seen women walk away feeling better about themselves as a person. They feel more confident. They feel like they really accomplished something. Art is powerful!!! It can be a great way to just let go. It can be a great way to just sit and ponder. It can be a great way to connect with a side of yourself that you never knew you had.
I do like to see the women laugh and enjoy themselves. So I like to make it a real party experience. I bring door prizes and that is really a big hit!
Connect with me. Set up a party for you, or your church women's group, or your club, or just family and friends. You will be SO happy you did!