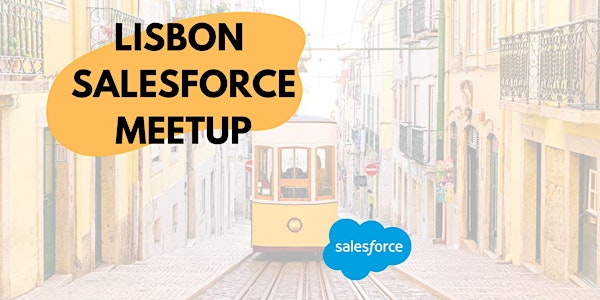 Lisbon Salesforce Meetup
The Lisbon Salesforce Meetup Group is to bring together people who work with Salesforce or are interested in learning more about Salesforce
When and where
Location
Avila Spaces - Atrium Saldanha 1 Praça Duque de Saldanha 1050-094 Lisboa Portugal
About this event
The Lisbon Salesforce Meetup Group is to bring together people who work with Salesforce or are interested in learning more about Salesforce as an employment path.
Our general event structure consists of beverages and introductions, an overview of the latest Salesforce release, and networking to meet other Trailblazers in Lisbon.
SPONSORED BY: COMNEXA A Salesforce Consultancy focused on Financial Services
https://www.comnexa.co.uk/
Agenda:
7:00- 7:30: Arrivals and Networking
7:30-8: Winter Release Notes Preview
8-9:30: Drinks & Snacks and Networking
____________________________________________________________________________________________
O Lisbon Salesforce Meetup group pretende reunir pessoas que trabalham com a Salesforce ou estão interessadas em saber mais sobre a Salesforce como um caminho de emprego.
A estrutura do evento irá ter bebidas, aperitivos e uma apresentação, incluindo uma visão geral do último lançamento das "Release Updates" da Salesforce. Também iremos proporcionar a oportunidade de "networking" com outros Trailblazers em Lisboa.
Este evento é patrocinado pela Comnexa: Consultoria de Salesforce focada em Serviços Financeiros
https://comnexa.co.uk/
Agenda:
19:00-19:30: Chegada e Networking
19:30-20:00: Apresentação "Release Updates"
20:00-21:30: Networking