About this Event
* * * 10€ in advance online & includes one free drink from bar * * *
Comedians Matt Davis (US) and Jack Holmes (UK) are combing forces for an evening of selections from their respective solo touring shows. It is two headlining, international acts for the price of one, and somehow triple the laughs. (please don't check our math on that!) More about each below!
Come laugh along with a performer selected by prestigious, global comedy arts festivals: with appearances including Just for Laughs festival in Montreal, JFL42 in Toronto, Sketch Fest in San Francisco, KLICfest in Malaysia, UICF in Utrecht, Netherlands, the Bengaluru Comedy Festival in India, and others.
It's an hour+ show of internationally-minded stand up comedy performed in over 250 cities across more than 40 countries.
--
Watch a video clip: https://youtu.be/AwWbaKKYNd8
"Matt Davis killed it at Bengaluru Comedy Festival with his surprise special act!" -Live in Style, Bengaluru, India
"Matt Davis brought tears to our eyes with his incredible solo show!" -Comedian's Talk Malaysia, Kuala Lumpur, Malaysia
A comedian with a borderless approach to both material and touring that has taken him all over the globe.
"Left the audience roaring" -The Express Tribune, Karachi, Pakistan
"Near constant peals of laughter" -UB Post, Ulan Bator, Mongolia
In addition to 20+ years of performing, Matt's comedic short films have been featured in collectives at the Film Dayton festival, the LYAO comedy festival, and the Cincinnati Film Festival.
Matt can also be seen at the Edinburgh Fringe Festival performing is solo show, BadFamiliar - click here to open a new window and read about it.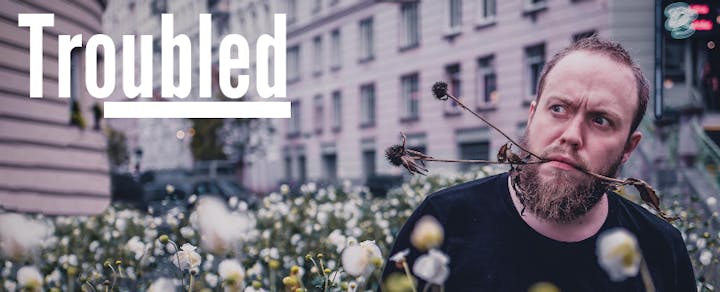 Embittered and armed with his quick wit and sharp tongue, Jack Holmes has spent 5 years developing a comedic style that's guaranteed to entertain. Equal parts honest, vicious, and playful, his act mixes brutal self-deprecation with bewilderment and frustration at the world around him, creating a show every bit as heartwarming and endearing as it is gut wrenchingly hilarious.