Lisa Napoli in conversation with Meghan Daum, and other book launch fun, in celebration of "Radio Shangri-La: What I learned in Bhutan, the Happiest Kingdom on Earth"

Thursday, February 17, 2011 at 7:30 PM (PST)
Event Details
Join us in celebration of the new book by Lisa Napoli,
Radio Shangri-la: What I Learned in Bhutan, the Happiest Kingdom on Earth.
Thursday, February 17, 7:30pm
Track 16 Gallery, Bergamot Station, Santa Monica
---
Reviews & Media on Radio Shangri-la
Lisa on Larry Mantle's Air Talk on KPCC
Lisa in conversation with Simon Winchester at NYC event, Feb 10
The Phalluses of Bhutan (LA Magazine)
Lisa's interview on Marketplace about the book, all her other stories she has done on Bhutan, links to videos...
Christian Science Monitor review of the book
"Radio Shangri-La" offers a rare gift....Radio Shangri-La seems all too familiar at the outset, the bookultimately proves it is much more than just a story of a midlife crisis. It's the chronicle of a countrybarreling toward change, and a woman's search for what happiness really means at any age.
"From the moment she walks off the plane, Ms. Napoli knows she's a universe away ...  [She] is infatualed with Bhutan, and ... has an eye for a good story."
"....Journalist Napoli writes stylishly about physical and spiritual renewal. Part travel memoir, part crossroads handbook, Radio Shangri-La is unforgettable....eminded me of Deborah Rodriguez's 2007bestselling Kabul Beauty School. Only better, if for no other reason than the writing here is just so sharp and terrific."
On The Leonard Lopate Show on WNYC
Los Angeles Times article on Lisa's Friday night parties
---
The evening will include:
Lisa Napoli in conversation with author and Los Angeles Times columnist Meghan Daum...a pictorial glimpse inside Bhutan with an exhibit including work by the royal photographer of Bhutan, Gelay Jamtsho...sample Bhutanese cuisine from Good Karma kitchen....beverages by Shangri-la iced tea...and other Himalayan surprises.  We'll also launch our Shangri-La Challenge to build a library in Bhutan through READGlobal.org
---
Excerpt, Videos and Blurbs
Lisa in conversation with Simon Winchester at the book launch in New York
SEE VIDEOS ABOUT BHUTAN AND THE BOOK
AMY TAN (Joy Luck Club, Saving Fish from Drowning) says:
"Radio Shangri-La grabs you by the heart and takes you on a winding dual journey--into the self and into a fairy tale kingdom known for measuring happiness as its gross domestic product.  Charming, illuminating, and often ironic, this memoir is a continuous discovery of myths and realities in finding deeper personal meaning."
ABRAHAM VERGHESE (Cutting for Stone) says:
"Radio Shangri-La has shades of Pico Iyer and Bruce Chatwin and a similar genius for parachuting the reader into a strange land and culture.  Bhutan has long fascinated me and Radio Shangri-La is the perfect vehicle to get there."
SCOTT TUROW (Presumed Innocent, Innocent) says:
"Radio Shangri-La is a beautiful touching, and deeply compelling memoir by a well-known public radio reporter who arrived in the tranquil kingdom of Bhutan to help establish the nation's first radio station, and as important, to further her own mid-life assessment of a life that felt full of missteps."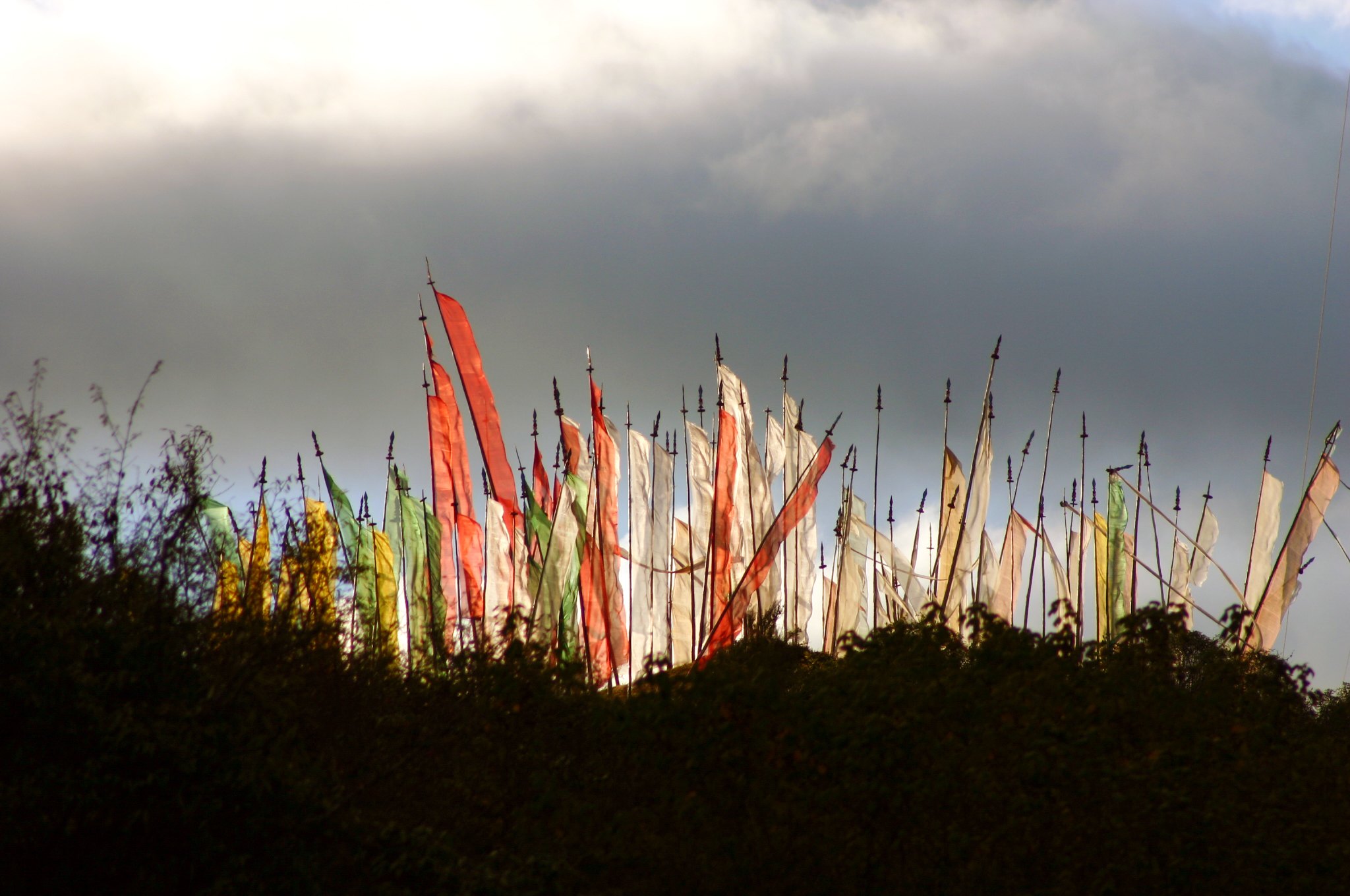 Have questions about Lisa Napoli in conversation with Meghan Daum, and other book launch fun, in celebration of "Radio Shangri-La: What I learned in Bhutan, the Happiest Kingdom on Earth" ?
Contact Ted Habte-Gabr
When & Where

Track 16 Gallery at Bergamot Station
2525 Michigan Avenue
Bldg. C-1
Santa Monica, CA 90403


Thursday, February 17, 2011 at 7:30 PM (PST)
Add to my calendar