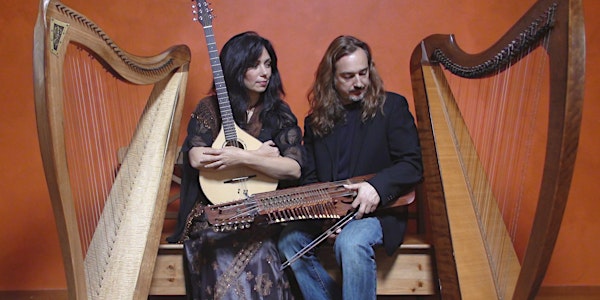 Lisa Lynne & Aryeh Frankfurter: Celtic harps, rare instruments and stories.
Location
Trinity Presbyterian Church
140 N Tyler Avenue
Ogden, UT 84404
Description
Lisa Lynne & Aryeh Frankfurter are a multi-instrumentalist duo with Celtic Harps, Swedish Nyckelharpa, Ukrainian Bandura, Irish Bouzouki, Cittern and more. They hail from Oregon and tour extensively, both having successful careers built from years of street performing and a background as rock musicians. They have performed with some of the biggest names in folk and acoustic music and have sold well over a million albums combined.
Audiences are spellbound and enchanted with their unique show of breathtaking music both Traditional and original, with wondrous stories and humor entwined.
Doors open at 6:30pm.