Lisa Hendrickson: Burning the Breeze
Lisa Hendrickson will read selections from her new book: Burning the Breeze.
When and where
Location
Indy Reads 1066 Virginia Avenue Indianapolis, IN 46203
About this event
The Event
Lisa Hendrickson will read selections from her new book: Burning the Breeze. This reading and discussion is suitable for all ages. Signed copies of the books will be available to purchase.
This event is Pay What You Can -- Here's what your Suggested Donation can do for the Indy Reads community:
FREE - This ticket is for attendees that would like to attend this event and are unable to purchase a ticket. Indy Reads values our community and facilitators. We are proud to provide programming to all. Thank you for being a part of our community!
$10 - This donation covers the cost of one attendee to this event. Indy Reads strives to bring the very best programming to Fountain Square and all Hoosiers. Thank you for helping us to keep our quality programs accessible for all!
$20 - This donation covers the cost of two attendees to this event. If you are attending as an individual, your ticket at this level makes it possible for another who cannot afford a ticket to attend. It is only through the generosity of our community that we are able to support programs that enrich the lives of all Hoosiers. Thank you for your support!
Other - "Pay What You Can" really does mean pay what you can. Indy Reads appreciates that every one of our community members is able to support our vision of 100% literacy for all in different ways. Whether you can pay $5 or $50, we are so excited to see you - and thank you for your support!
For more information, please email bookstore@indyreads.org.
Indy Reads is a 501c3 nonprofit. Our mission is to empower adults and their families through literacy, English language skills, and job readiness programming. For more information about Indy Reads and the students we serve, visit our website at indyreads.org.
About the Book
Burning the Breeze: Three Generations of Women in the American WestWILLA Literary Award Finalist in Creative Nonfiction Finalist, Evans Handcart Award, Mountain West Center for Regional Studies, Utah State University
In the middle of the Great Depression, Montana native Julia Bennett arrived in New York City with no money and an audacious business plan: to identify and visit easterners who could afford to spend their summers at her brand new dude ranch near Ennis, Montana. Julia, a big-game hunter whom friends described as "a clever shot with both rifle and shotgun," flouted gender conventions to build guest ranches in Montana and Arizona that attracted world-renowned entertainers and artists.
Bennett's entrepreneurship, however, was not a new family development. During the Civil War, her widowed grandmother and her seven-year-old daughter—Bennett's mother—set out from Missouri on a ten-month journey with little more than a yoke of oxen, a covered wagon, and the clothes on their backs. They faced countless heartbreaks and obstacles as they struggled to build a new life in the Montana Territory.
Burning the Breeze is the story of three generations of women and their intrepid efforts to succeed in the American West. Excerpts from diaries, letters, and scrapbooks, along with rare family photos, help bring their vibrant personalities to life.
Praise
"Women's history buffs will find plenty of drama and adventure in this thoroughly researched account of how one family's 'spirit of resilience' helped form the character of the American West."—Publishers Weekly
"This is an outstanding tribute to three strong, assured, and fearless women battling long odds to survive and thrive in the West."—Robert Clark, Roundup Magazine
"Using family journals, correspondence, and photographs, Burning the Breeze explores the story of three generations of intrepid women in rich and engrossing detail."—Missouri Historical Review
"[A] remarkable blend of history and biography. There's a Ken Burns or Willa Cather–like feel of both intimacy and sweep to the storytelling, and a touch of the heroic. When I finished reading, I felt not only as though I knew these women (and was inspired by them) but that I had a deeper understanding of American history."—Susan Neville, author of Fabrication: Essays on Making Things
"Only enormously gifted women could have won the contest between financial disaster and hard-earned success. This book is a wonderful read. You won't be saddle sore, but you will be thrilled by the ride."—Pierce C. Mullen, professor emeritus of history at Montana State University
"Julia Bennett sure did 'burn the breeze' as she rode at full speed though a long life. . . . [Hendrickson] vividly portrays the ups and downs of a remarkable woman, sprinkled with a dash of scandal."—James H. Madison, professor emeritus of history at Indiana University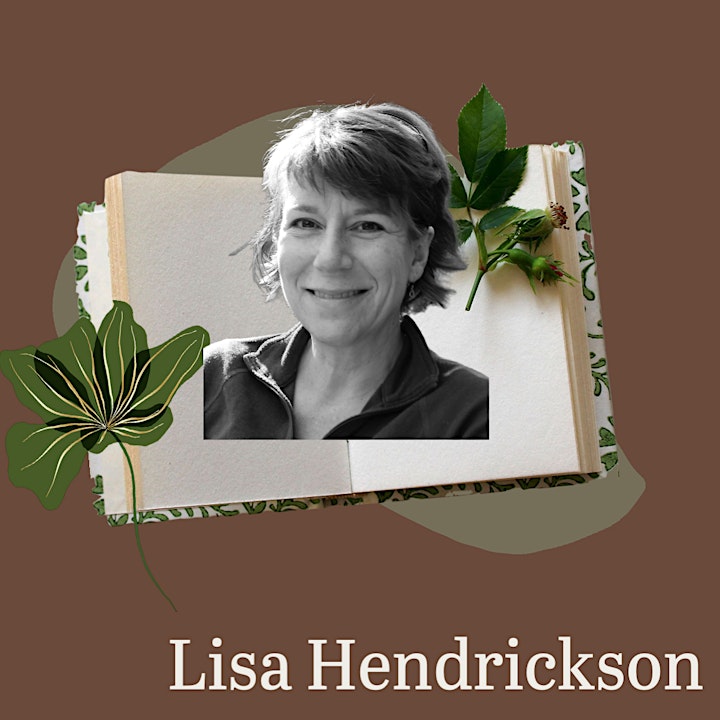 The Author
Lisa Hendrickson is the author of Burning the Breeze: Three Generations of Women in the American West, published by Bison Books/University of Nebraska Press.
The book was a finalist for the WILLA Literary Award in Creative Nonfiction presented by Women Writing the West. It also was named a finalist for the Evans Handcart Award, which recognizes "works with a personal perspective and strong storytelling on the Interior West." Jurors commented, "This is a fascinating personal story of Montana women and their interventions in a male-dominated society."
Lisa edited a series of three books on Indiana's 200th anniversary for the Indiana Bicentennial Commission and co-authored, with Dick Hall, Kiritsis and Me: 63 Hours at Gunpoint. Her articles have been published in the Indiana Historical Society magazine Traces, Montana Historian magazine and other publications.
Before starting her own business, Lisa served as director of communications at Park Tudor School. She also handled media and public relations for Ameritech, Indianapolis (now AT&T) and Merchants National Corporation (now PNC) and worked as an executive producer, producer, and statehouse reporter for Indianapolis broadcast media.
Lisa holds B.A. degrees in English composition and French from DePauw University and is a member of Phi Beta Kappa. She is currently working toward an MFA degree in creative fiction at Butler University.
Facebook: Lisa Hendrickson Communications
Instagram: lhendricbooks
Twitter: @lhendriccomm
LinkedIn: Lisa Hendrickson / www.linkedin.com/in/lisahendricksoncommunications
Website: lisahendricksoncommunications.com