Lipsitt-Duchin Lecture: Birth-to-Five Public Policy to Nurture Child Develo...
Description
This year's Lipsitt-Duchin Lecture in Child and Youth Behavior and Development, sponsored by Brown University and Rhode Island KIDS COUNT, will feature Dr. Kenneth Dodge of Duke University. Dr. Dodge is the founding director of the Duke Center for Child and Family Policy, and is Pritzker Professor of Public Policy and Professor of Psychology and Neuroscience at Duke.
Tuesday, May 7, 2019
4:00 p.m. to 6:00 p.m.
Brown University
MacMillan 117
167 Thayer Street
Providence, Rhode Island
Discussants:
Courtney Hawkins
Director, Rhode Island Department of Human Services
Danita Roberts
Program Manager/Supervisor Healthy Families America, Meeting Street

Kenneth A. Dodge is the Pitzker Professor of Public Policy and Professor of Psychology and Neuroscience at Duke University, where he founded the Center for Child and Family Policy. He has articulated a social information processing model of child and adolescent behavioral development and has shown how public policy can be shaped to support healthy development for the entire population of children.
With colleagues, he has conducted longitudinal studies such as the Child Development Project and randomized controlled trials to evaluate the impact of prevention programs such as Fast Track and Family Connects. Dodge is trained as a clinical and developmental psychologist, having earned his B.A. at Northwestern University and his Ph.D. at Duke University. Dodge was elected into the National Academy of Medicine in 2015. He has published more than 500 scientific articles which have been cited more than 77,000 times.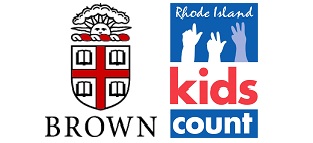 Here's an excerpt of Dr. Dodge's abstract:
"Too many children enter kindergarten 'not ready' to learn, unhealthy, and lagging in their social-emotional development. Although most communities support an array of early intervention programs for families with young children, these programs alone rarely achieve population impact on important health and well-being indicators at kindergarten. One problem is the lack of a system – that is, access to programs is haphazard, resulting in some families receiving services that do not meet their needs and other families falling through the gaps and not receiving needed services at all. I propose a new approach – a comprehensive system of care that includes both top-down coordination among community agencies providing services and bottom-up outreach to every family to connect them with services."