About this Event
What we'll do
This 3.5 hour Lino Printing for Beginners workshop in Glasgow's West End will allow you to try your hand at lino printing and create beautiful original prints to take home.
The workshop begins with an introduction to lino printing, everyone is shown how to use the carving tools and the basic cutting techniques. You'll have time to experiment with mark making with a practice block.
What we'll do continued...
Then you'll spend time composing your design, no drawing skills required! You may want to bring some of your own images to work with, however plenty of inspiration is at hand to help you get started.
Once you have finished carving your lino, you will be shown how to ink your lino block then how to burnish prints by hand. You'll have the chance to experiment with different colour combinations of ink and a variety of paper and card.
Everyone will take home all prints made during the workshop and their original carving block. The workshop is hands-on, creative and very informative. It is suitable for complete beginners and each step is explained clearly with demonstrations. Lots of 1:1 support and advice is given throughout by friendly tutor Louisa.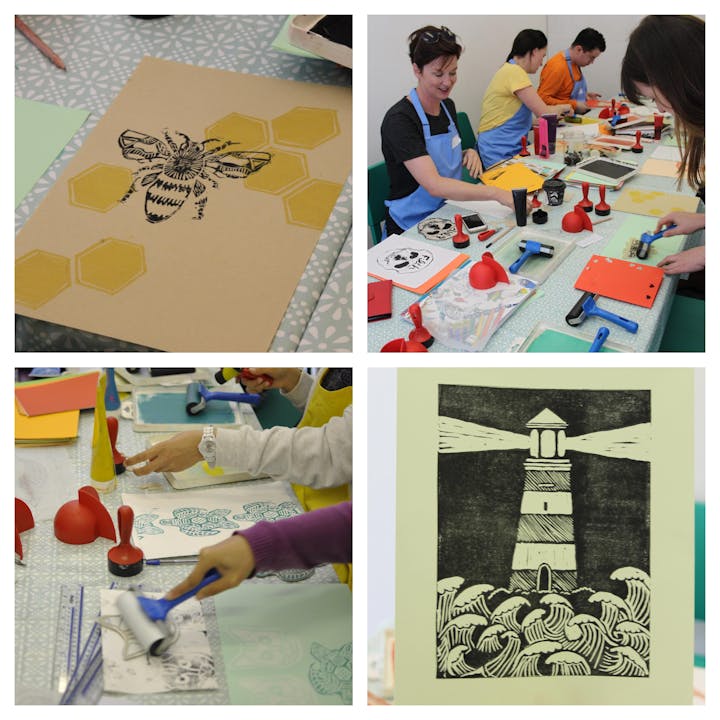 Where we'll be
Drawing Life studio was founded by fine art graduate Hugo Wijngaard in 2017 with the intention of delivering affordable and varied classes, collaborating with local artists, designers and creatives and providing accessible and experimental sessions.
The recently opened Rosevale street studio was funded through Kickstarter and is a much needed creative hub in Partick for local creative practitioners to base events.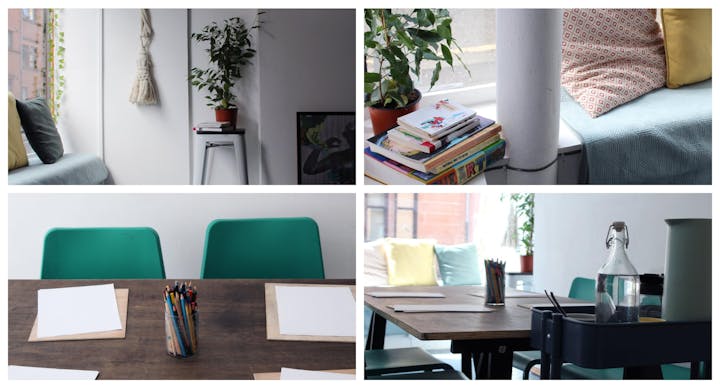 What I'll provide
Coffee, tea and water, and your choice of biscuits
You will have access to a lino cutter handle and 5 interchangeable lino cutters, safety hand guards, soft cut lino blocks in a variety of sizes, 4" ink rollers and ink trays, water-based ink in a selection of mixable colours, a selection of paper and card.