Description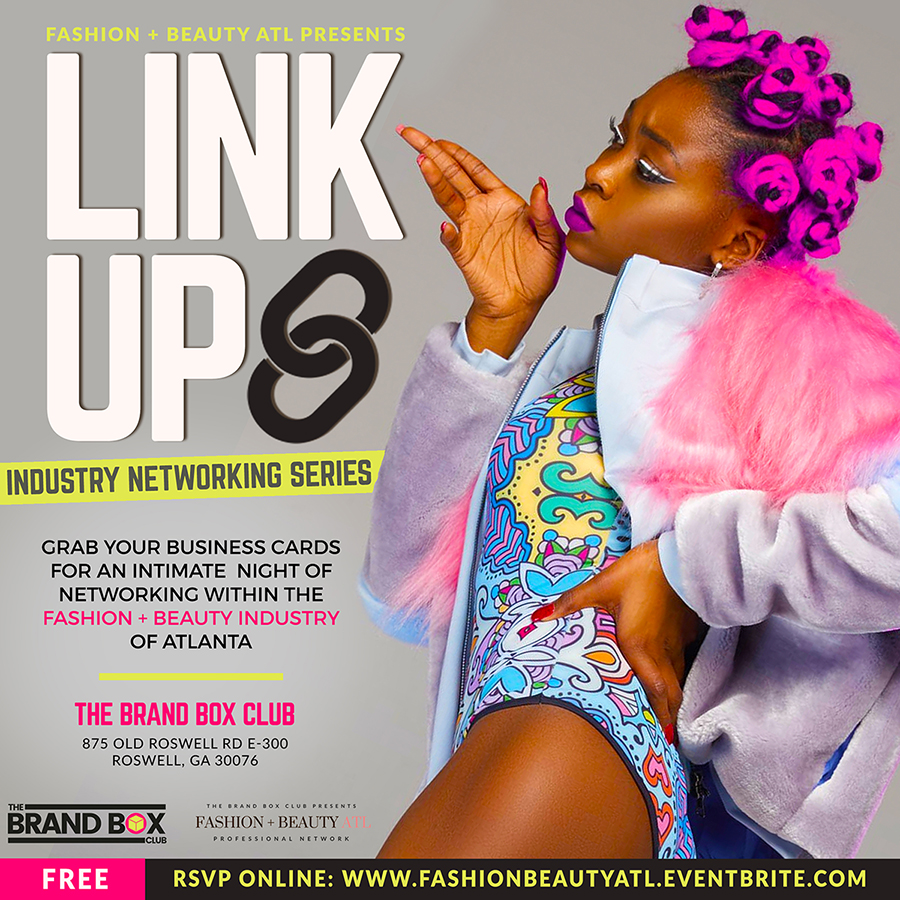 Powered by Fashion + Beauty ATL, The Linkup is a monthly event series that brings Atlanta's notable industry professionals together for an evening of networking and socializing. Bring your business cards and rub shoulders with your next potential collaborator.
---
Fashion + Beauty ATL is a professional network and the community component of The Brand Box Club. The purpose of our network is to foster collaborations and provide a platform for those in similar industries to connect, network and grow together!
Create a listing in our directory, connect online via our Facebook group and connect in person through our monthly networking events. You do not have to be a member of The Brand Box Club to get connected through Fashion + Beauty ATL.
Find all things Fashion + Beauty ATL online at www.thebrandboxclub.com/community
---
The Brand Box Club is a creative co-working space designed to create a vibrant community of the best fashion and beauty entrepreneurs, bloggers, creatives and brands.
Nestled just north of Atlanta, GA, The Brand Box Club offers photography and videography studio space rentals, flex-room rentals, masterclasses, networking events and more through our monthly membership programs.
Whether you're at the beginning stages of building your brand or well established in your field, The Brand Box Club provides a full-service, modern workspace, access to an international network, and a welcoming community of fellow entrepreneurs and supportive staff. www.thebrandboxclub.com
---
For more information, we can be reached at hello@thebrandboxclub.com