Description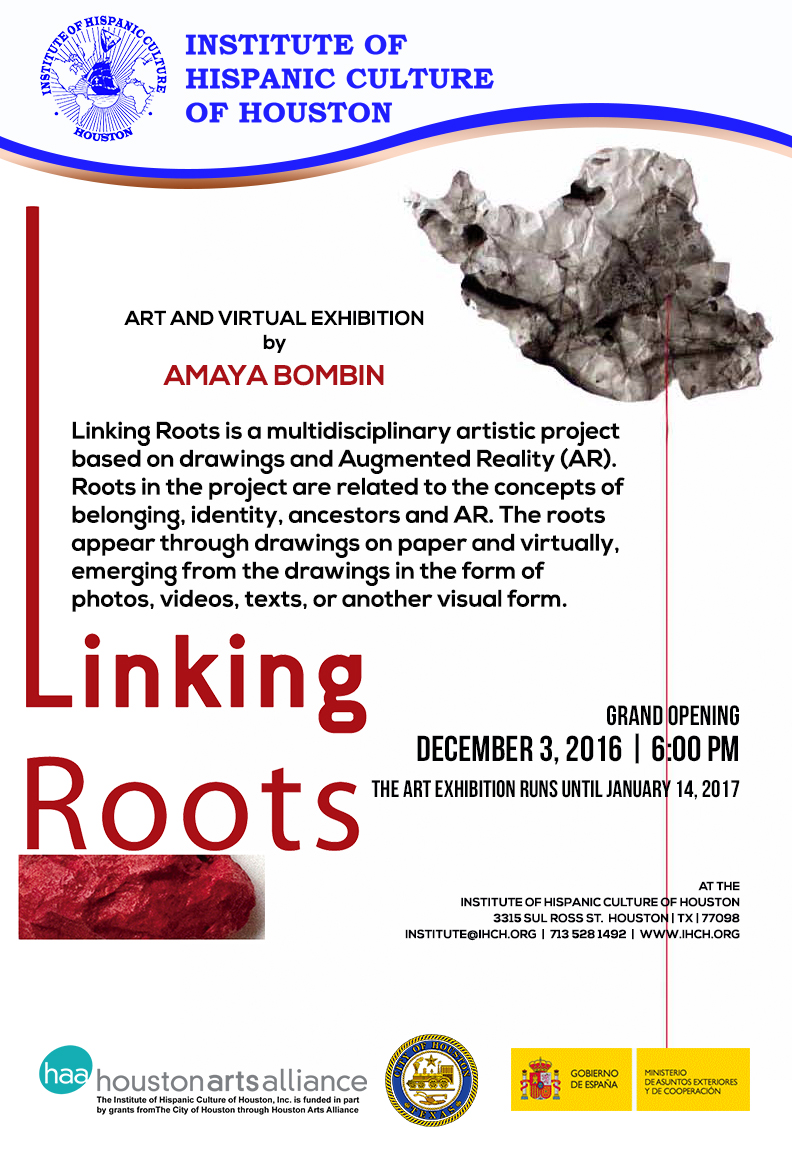 Linking Roots is a multidisciplinar project based on drawings and Augmented Reality (AR) presented by Spanish artist Amaya Bombin. A graduate from University of Salamanca, Spain, artist Amaya Bombin has totalized 18 solo art exhibition and 25 collective art exhibitions. Also she has won 11 awards, the last one the grant ART-EX from the External Affairs Office and AECID, both organizations from Spain.
In recent years Amaya Bombin have focused her work on this topic: roots, which is a related to the concepts of belonging, identity and ancestors and augmented Reality (AR). In her work, the roots are materialized in simple elements such as stones and red thread. Elements that try to deepen, put down roots, and uncover them. The "roots" appear through drawings on paper and virtually using Augmented Reality.
AR will emerge from the drawings in the form of photos, videos, texts, etc. AR is the term used to deny a view through a technological device, a physical real-world environment, in this case the drawings, which are combined with virtual elements to create a mixed reality in real time are available through the Amaya Bombin App that can be downloaded for free during the art exhibition. The contrast between drawing and AR will surprise visitors with a unique experience that will get plunging them into the work and become part of it. Therefore, thanks to the interactivity of the works, the project will always be modified and moving, because visitors can play with the AR, take pictures with it, send them, etc. Thus, the difusion of the project will be a very important part of it.