Description
Linking Indy Women Presents: No Journey is Perfect

GUEST SPEAKER: Jen Oleksiw, Vice President and Information Officer at Eli Lilly
Jennifer Oleksiw is currently the Vice President and Information Officer for the Lilly Business Units. In this position, Jennifer provides strategic partnership to Diabetes, Oncology, Lilly Bio-Medicines and the Lilly International Business Units to ensure delivery of business value through technology solutions. Jennifer reports to Aarti Shah, Chief Information Officer.

Jennifer joined Lilly in 2000 from Ernst & Young and has held various leadership positions in Global Services IT, Manufacturing IT and our Research & Development IT organizations. In her most recent assignment in Manufacturing IT, she was responsible for developing and executing the IT strategy for the Dry Product, Parenteral, Device, and Distribution sites. In this role, she also had responsibilities for the Data Integration and Document Management teams as well as the Manufacturing Execution System implementations. Prior to that, her responsibilities included the development and launch of IT solutions for Integrative Informatics, Combined Specimen Banking, Drug Metabolizing Enzymes and Transporters (DMET) and gene assay management. Jennifer has also served in various Application Engineer and Leader roles across multiple releases of our global SAP implementation.
Jennifer received a Bachelor of Science degree in Business from Indiana University and a Master's degree in Business Administration from the Kellogg School of Management at Northwestern University.

EVENT AGENDA
7:30am Coffee & Bagels!
8:00 Welcome Guest Speaker Jen Oleksiw

8:30 Q & A
9:00 See You Next Time!
OUR SPONSORS: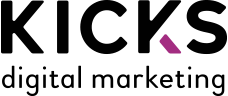 At LIW, our mission is simple: we inspire women by sharing personal stories, connecting, and providing real business experiences.