Description
You've probably heard that your LinkedIn profile should not be a copy of your resume – but what does that mean? We'll look at what should definitely be included in your resume and how to "power up" your LinkedIn profile to enhance the information in your resume.

Key learning takeaways include:

Two items to include on your resume – and two that you should not

Three key areas on your LinkedIn profile that will boost your visibility to recruiters and hiring managers

One key question to ask before sending a LinkedIn connection request (and a bonus – how to send the request correctly!)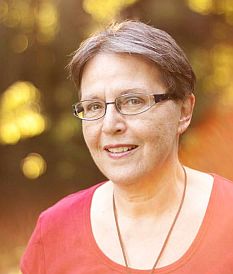 Speaker: Sharon Hamersley
Bio: Sharon Hamersley, The Resume Coach, helps clients acquire 21st century job search skills and demonstrate their true value to prospective employers. Sharon has over 20 years' experience helping individuals of all ages make a satisfying career decision or change. She believes that job search or career change is not an event, but a process. She works cooperatively with her clients to help them identify their skills, accomplishments, and values, and build their self-confidence.

Sharon is a three-time graduate of The Ohio State University, with degrees in German and Human Resource and Organizational Development. Her work experience spans the public and private sector in organizations from 10 to 10,000 employees. Her mission has always been to develop strategies that bring out the best in individuals and improve organizational performance.
Website: http://www.the-resume-coach.com/