Description
GET YOUR LINKEDIN PROFILE DONE....AND DONE RIGHT!
LinkedIn is the new resume! Important for job search, career development, personal branding and small business building. LinkedIn is NOT a social media platform; it is a tool for sharing the best of who you are, building credibility in order to get what you want and.....making impressions on people that you have yet to know need impressing! [Your profile shows up in many different areas that you have no control over. Leverage that "algorythm conundrum" by WOWing potential contacts!]
It all begins with an OPTIMIZED profile!
Join us for a Saturday morning of profile building! Bring your laptop or pad* and we'll work on all areas of your profile as well as share some tips for using LinkedIn to get what you want-a new job, customer, credibility, etc.
Early Bird Registration: Register by April 27 and receive a FREE LinkedIn Profile Assessment! Tell us what your goal is and we'll send you a report that rates, explains and offers recommendations on 12-15 key areas of your profile! ($99 value)
HINT: Your goal might be to land a new job, make an impression on strategic contacts, launch a new business, etc.
MAY 7, 2016 at the Office Key site in Blue Ash, OH. 9:00 am-NOON
Presented and Facilitated by Peg Stookey, New Beginnings Founder & LinkedIn Assessment Creator and Linda Bauer, LinkedIn for Change guru. Peg and Linda came together in 2010 to offer the well-known Return to Work program. Over three years this dynamic duo helped, at no charge, hundreds of out-of-work folks to navigate the new world of job transition as it was reinvented by the economic crisis. They helped these folks to land jobs, change careers and start businesses but, most importantly, they helped them to grow in confidence and dignity as they navigated this miserable time in our country's history.
During the economic crisis LinkedIn became the go-to resource for job seekers, recruiters and hiring managers. Today, it is the number one tool for job search on the Internet!
Hosted by Linda Bauer of Viceroy Wealth Counsel.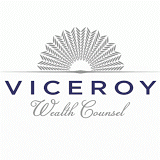 *Let us know if you need a mobile device. We have access to a few extra-first come, first serve!