"LinkedIn RoundTable" Discussion + Networking Happy Hour!
About this event
Business Owners & Solo-preneurs:
LinkedIn became our business development, professional socializing, influence expansion platform by default in 2020! But....
Are we using it correctly?
How can our posts help us build credibility?
What's appropriate LinkedIn connection etiquette?
How to cross-promote with other platforms...and more!
Bring your thinking cap, challenges, case studies & Laptop as this RoundTable discussion means we're ALL the students as well as teacher! You can immediately begin raising your LinkedIn bar!
Sponsored by: Smart Office USA, Purple Cow Branding & MPowered Advantage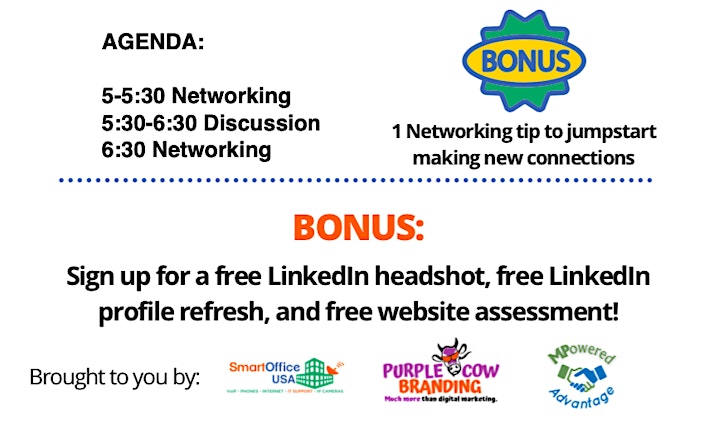 Organizer of LinkedIn Roundtable