Description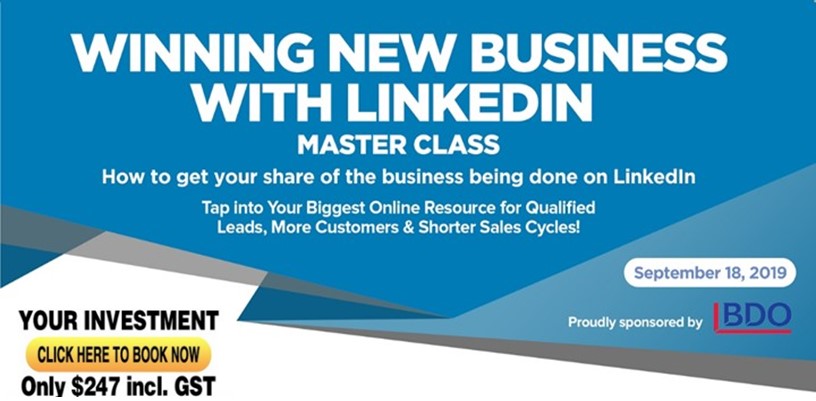 Wednesday September 18, 2019
9:30am to 1pm (registration and networking from 9am)
BDO offices, 38 Station Street, Subiaco
FREE networking drinks at 5pm for master class attendees
CLICK HERE TO DOWNLOAD PDF FLYER

Using real life case studies, proven techniques and easy-to-copy templates, you will learn how to use LinkedIn for growing your personal brand, business opportunities and sales pipeline. This actionable 3.5-hour master class is for those who want to turn their LinkedIn into a lead generation machine without annoying or losing their relationships.
Bring your laptop for this 3.5-hour hands-on masterclass!
"When I attended Linda's workshop back in 2015 I had less than 300 connections and a pretty average looking profile. My opinion was LinkedIn was basically for recruiters. By utilising the tools and skills that she has made available to me, I now have over 4000 connections. I can gratefully say that now 20% of my inbound enquiries to my business are from LinkedIn and a high conversion rate of these are now clients. I can without reservation recommend that you commit to one of her workshops, you will not regret it."
David Hutson, Director, AB&H Technology Services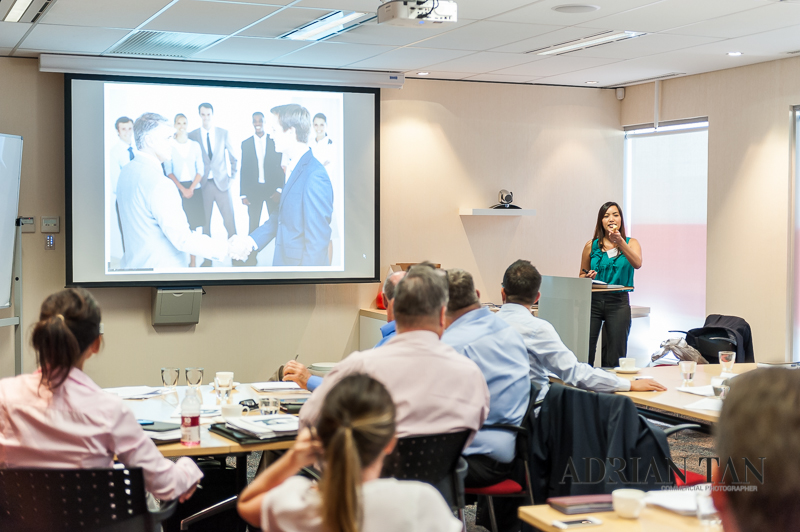 "I have used my learning from you and built over 5,000 connections and now have more than 750 members in my special group Profit From Patents… This automated half of my business and set me towards my goal of "Teach-from-the-Beach" Thanks so much for your help."
Daniel O'Connor, Director, Incub8IP
You will learn:
✔ How to market yourself and your business on LinkedIn in front of thousands of qualified prospects for FREE, without having to pay for a Premium Account
✔ Insider tips for crafting a LinkedIn profile that gets you found more easily, positions you as the go-to person in your field and attracts new opportunities
✔ How to find and build a powerful network of strategic contacts and business alliances using LinkedIn
✔ How to market your products and services without being spammy or annoying
✔ Get HUNDREDS of sample scripts and words to say to reach out to your prospects and connections on LinkedIn that will help you take the business relationship to the next level
✔ How to unlock LinkedIn's referral machine potential – so you don't have to make uncomfortable cold calls again
✔ Client case staudies for using a simple system for building a consistent and reliable pipeline of qualified leads using LinkedIn
✔ The little-known tools that are free to use, provides maximum impact and will save you hours of time on LinkedIn
✔ Get a daily plan for maximising LinkedIn's potential… and much more!
There are insights in this master class that will help prepare you for the evolving sales landscape. We'll give you the tools and know-how for targeting, engaging and reaching your buyers using today's modern social networking platform.
"Using her strategies, I secured one new meeting during the course itself and another the following day. Doing things my old way, I wouldn't have seen these opportunities. Thanks Linda to opening my eyes to some pretty basic yet highly effective strategies to create opportunities for my business through LinkedIn."
Angela Dove, Founder, Proof Perfect Pte Ltd
This master class is for sales professionals, account managers, professional service providers, business owners, executives and those who:
are 'on' LinkedIn but not sure how to use it or what to do to maximise it

need to make more valuable connections in business

are looking for a more efficient way to build sales pipeline

need more connections, referrals and recommendations but not sure how LinkedIn will help
You CAN unlock LinkedIn's potential once and for all!
If you're under pressure to hit your revenue targets; if you want more clients; if you're in a sales slump; if you're professional with a practice to grow, THIS MASTER CLASS IS FOR YOU!
You may also be interested in this other master class happening on the same day:
2pm to 5pm: 'The MASTER CLASS for Business Owners, Professionals & Consultants' – Presented by Ron Gibson, CLICK HERE FOR DETAILS

"You have been a monumental help to me and my business. I always knew that LinkedIn had great potential to grow my business but it was you who untapped that potential for me. The results I'm now getting from LinkedIn have far exceeded what I thought could be possible. THANK YOU!"
Ron Gibson, Director, Go Networking