Description
Ever wondered how to improve your LinkedIn profile to make it more attractive to recruiters?
IE Business School is excited to partner with LinkedIn to host a professional development event for the IE NYC community entitled LinkedIn: Mastering Your Profile. Join us at the Empire State Building as LinkedIn guru, Cassie Brown, leads a workshop on how to optimize your online presence and profile, and attract the attention of recruiters.
We will also have a photographer on hand to take profesional profile pictures so you can get rid of your high school senior graduation picture from your LinkedIn. So make sure you come dressed in your Sunday best!
Following the workshop, we will host a Spanish-inspired networking reception and cocktail in LinkedIn's exclusive Speakeasy.
Spaces are limited. Please register today to reserve your spot!
ABOUT THE SPEAKER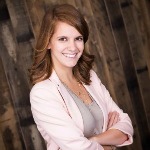 Cassie Brown is a 4 year LinkedIn veteran, a talent strategist and travel enthusiast. After spending her initial years at LinkedIn working on executing high level talent acquisition strategies, Cassie took her love of solving recruiting problems to LinkedIn's client base as a Customer Success Manager. Before her LinkedIn days, Cassie split her time at Pepperdine University studying in both Malibu, California and Lausanne, Switzerland, ultimately graduating Summa Cum Laude. At home, Cassie is a Game of Thrones aficionado, a proud Greek, and a poor cook (but expert wine pourer!).