Description
We're taking LinkedIn offline to stop networking and start connecting!
What is LinkedIn Local?
#LinkedInLocal is a meetup concept originally created on LinkedIn with the purpose to meet your online LinkedIn connections face-to-face, offline. The purpose is to unite people from all walks of life, in facilitated events around the world, to genuinely get to know the humans behind the LinkedIn profiles and connect beyond the job titles, business cards, and company names. #LinkedInLocal Orange County is happy to be supporting local community initiatives by partnering with WorkWell OC. Proceeds less administrative costs for this event will be donated to Working Wardrobes.
Why should you attend?
To connect with people in-person for no other reason than getting to know them on a truly personal level, and letting them get to know you, to inspire, motivate and grow each other collectively. This month we will feature speakers to discuss The Secrets to Successful Networking.
The Details:
All tickets are final and non-refundable. Tickets are available on a first come first serve basis. General Admission via Eventbrite will be $10. We will be accepting CASH ONLY at the door for $15.
Tentative Schedule:
6:00pm-6:30pm Check-In, Networking & Snacks
6:30pm-6:45pm Introduction & Announcements
6:40pm-7:20pm Fireside Chat: The Secrets to Successful Networking
Moderator:

Germain Louie, Head of Event Operations at Impact Mentality and Co-Founder of LinkedIn Local OC
Panelists:

7:20pm-7:30pm Closing Comments
7:30pm-8:00pm Networking
Please be sure to provide your full LinkedIn profile address on your registration, if applicable.
Sponsorships:
Thank you to our amazing sponsors and partners who have contributed to the making of this event.
Venue Sponsor: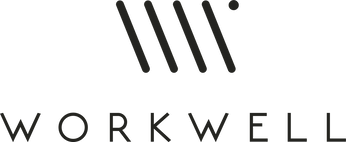 Food & Beverages Sponsor: TBA
Video Coverage & Event Photography by: Azusa Tarn, Headshot Photographer

We are always looking for additional sponsorships and facility sponsors for both this and future events, please contact one of the organizers via Linkedin or e-mail us at linkedinlocaloc@gmail.com.
Hosted By: Germain Louie, Lucy Beaudette, Vasudha Srinivasan, Diana Trinh, and Jon Salas.
#LinkedInLocal #LinkedInLocalOC
Disclaimer: By purchasing a ticket to this event, you agree that 1) your LinkedIn profile information may be available to others who buy tickets to this event, 2) you understand that you may be included in photos or videos of this event that will be made public, 3) your registered email may be provided to event sponsors. LinkedIn, the LinkedIn logo, the IN logo and InMail are registered trademarks or trademarks of LinkedIn Corporation and its affiliates in the United States and/or other countries.