Description
Join us to learn how to improve your Linkedin game and hear from culture experts Amy Leslie and Dr. Kathleen Boyle Dalen. All while we enjoy light refreshments and beverages. Learn some essential skills to recover quickly and create opportunities with creative solutions.
Connection: Networking and Eats, 5:30 - 6:00 pm; program 6:00 pm
Cultivate: Creating Agile Collaborative Team
Speed Workshop
3 quick presentations with practical apply-now tips and tricks to level up your game - professionally, personally, online and in real life!
1. Level Up Your LinkedIn
2. Amy Leslie, CEO of Perspective Consulting (LinkedIn Profile)
3. Dr. Kathleen Boyle Dalen, Chief Talent, Integration and Culture Officer at Kauffman Foundation (LinkedIn Profile)
Collaboration:
Thanks to our LinkedIn Local Event Coordinating Team, Townsqure Event Design!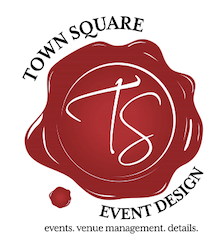 Special thanks to 2019 partner, Allied Global Services, for supporting our movement.

Brought to you by our Venue Hosting sponsor TBA.


Community:
Net ticket sales from this event support will go to the Olathe Mayor's Christmas Tree Fund.
----------------------------
#LinkedInLocal is a meetup concept with the purpose to meet the people behind the LinkedIn profiles. Many people connect with others on LinkedIn with the intention of meeting to explore the possibility of doing business in the future.
But life often gets in the way and pretty soon that person becomes just another forgotten 1st level connection. No longer with a #LinkedInLocalKC meetup near you. It's an opportunity to meet the humans behind the LinkedIn profiles and connect with them beyond the job titles, business cards and company names - #LinkedInLocalKC.
Come for connections, conversations and for meeting new people that you might otherwise have never met. These pitch-free events allow people to not just meet the humans behind the profiles but take part in inviting those strategic connections they feel could be of value to their business or job.
Join the movement: #linkedinlocalkc
Registrants give permission for a media release to share about the LinkedIn Local movement on various media platforms.