LinkedIn Live - Los Angeles

Friday, April 16, 2010 from 2:00 PM to 8:00 PM (PDT)
Event Details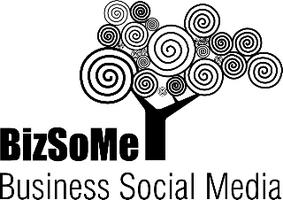 Business Social Media (BizSoMe) - Social media Seminar
4/16 - 2:00pm to 5:30pm
&
LINKED IN LIVE - LOS ANGELES - LinkedIn Live Networking
4/16 - 6:00 to 8:00PM
Please feel free to join us for the seminar, networking, or both great events
BizSoMe Seminar
This month's edition of Fortune Magazine features an article on the power of LinkedIn to fire up your career. Come to hear some of the people who are leading businesses and individuals in their use of social media.
LinkedIn has more than 61 million users, Facebook over 300 million, and Twitter amassed over 21 million unique visitors in February of 2010, but how does this affect your business? Do you need to be part of the Social Media trend? Can you use social media effectively to promote your business?
EVENT WILL TAKE PLACE AT THE UCLA ANDERSON SCHOOL OF MANAGEMENT ROOM D301
RECOMMENDED PARKING IS IN LOT 4 (ENTER FROM SUNSET ON WESTWOOD PLAZA (see end)
Schedule

2:00 - 2:30 p.m: Registration and Networking

2:30 - 2:45 p.m: Introductory Remarks: Nelson Gayton (UCLA Entertainment and Media Institute / Business School)
2:45 - 3.15 p.m: Opening Keynote: Linking in To Pay it Forward - Using Social Media for Doing Good in Business - Chuck Hester
3:15 - 3.45 p.m: @BizSoMe presents: Social Media for Business – Practical considerations, tools and strategies – Richard Colback
3:45 - 4:30 p.m: Panel discussion: Challenges, opportunities and social conversation: Richard Colback, Chuck Hester, Eric Schwartzman, Mike Flanagan

5:15pm:  Closing
LinkedIn Live Networking - Los Angeles
6:00 to 8:00 pm: Networking
LinkedIn Live Los Angeles is an in-person networking event coming to Los Angeles for the first time at UCLA. The event will be led by Chuck Hester, host and founder of LinkedIn Live Raleigh, that has so far brought together over 4,500 business people over the past two years. LinkedIn Live LA's purpose is two-fold: to promote in-person networking among local Los Angeles LinkedIn connections and to foster the pay it forward lifestyle that gives to others.
Who is Involved
Nelson Gayton specializes in entrepreneurship in media, technology and entertainment, including sports.  He is currently executive director of the Entertainment and Media Management Institute, at UCLA. Prior to this, he was an Adjunct Faculty member of the Wharton School at the University of Pennsylvania where he served as the Managing Director of the School's Media & Entertainment Initiative. Nelson has also served as a General Partner of the venture management firm, Crayon Venture Partners where executed a host of investments in the media space and today remains on the Advisory Board of a number of leading, venture and angel-backed digital media companies such as ThinkPassenger.com, PlaceVine, SpectrumDNA and NossaTV. @nelsongayton
Richard Colback is the founder of Epic States, a strategy and business intelligence consultancy focusing on the use of social media for businesses.  His experience includes working as a consultant in the Sports, Media, Transportation, Financial, Healthcare and Manufacturing industries. He received his MBA from the Anderson School at the University of California Los Angeles where he was a Fulbright Scholar. @richardcolback. Richard is also involved in BizSoMe (Business Social Media) which produces a series of practical social media training programs focused on providing hands on training for small and medium sized businesses. @BizSoMe
Chuck Hester is Communications Director at iContact.  He is also a national speaker on LinkedIn and it's use in professional and personal branding and the author of: Linking in to Pay it Forward: Changing the Value Proposition in Social Media. He has also been an instructor at the University of California, Irvine in Branding, Marketing Research and Marketing Strategy and an instructor at Duke University Evening Education, Marketing.  He hosts LinkedIn Live Raleigh - and is launching the LinkedIn Live experience in Los Angeles at this event. @chuckhester

Mike Flanaghan is Founder and President of Video Symphony Film and TV School in Burbank.  He is a 22-year veteran entrepreneur in digital media, with 15 years in entertainment post production. Skilled in business development, marketing, and legal aspects of small business formation and management.  He has also helped many people find jobs in the entertainment industry. Since 1995 he has lectured and written on techniques and data for successful job searching. His book "Hollywood Jobs" is now published and features the use of Linkedin as a powerful networking and job search tool.@mikeflanagan_vs
Eric Schwartzman is an independent consultant who provides social media training, social media strategy and social media policy development.   Eric has extensive experience helping organizations integrate innovative social media programs into their branding efforts, business processes and organizational communications programs. He is also currently co-authoring a book on business-to-business social media engagement, to be published by Wiley late 2010. @ericschwartzman
When & Where

UCLA Anderson School of Management




Friday, April 16, 2010 from 2:00 PM to 8:00 PM (PDT)
Add to my calendar
Organizer
BizSoMe
Business Social Media (BizSoMe) produces Workshops and Seminars focused on developing the skills and implementing the use of tools for businesses using social media to communicate with and support their communities.