Description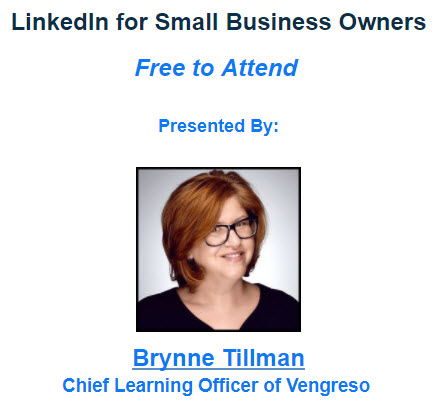 LinkedIn is a powerful tool for small business owners to grow their business. Whether you are leveraging it to amplify your insights and solutions to your network, gain access to buyers and decision makers or simply use it for brand awareness, LinkedIn is the social platform that can help you grow.
American Executive Centers, in conjunction with Brynne Tillman, is offering a powerful 1-hour workshop that will teach you:

How to update your profile from a resume to a resource, attracting your buyers, building credibility and converting your targeted connections to phone calls.

Strategies to leverage your network to gain access to prospects and buyers.

Tips to curate and originate and share content to attract, teach and engage your network.
To visit Brynne on LinkedIn click here, to learn more about Vengreso, click here.