Description
Join James Westhoff a live demonstration of LinkedIn. James will cover all aspects of using LinkedIn. This includes how to use it to make networking more powerful, to learn more about people in your areas of interest, to learn more about companies in which you may be interested, and about the fields in you may be interested. James will also cover how to market yourself more effectively through LinkedIn and other methods as that you are consistent in your message. As an extreme introvert, James will share how he has networked throughout his career and share methods that help both extroverts and introverts in this process.
Presenter Bio:
James has worked in the career development field for almost 23 years. He started his career at Colorado State University's Career Center and worked there as a Graduate Assistant as he was completing his M.Ed in Counseling and Career Development. He moved to Brunswick, ME in 1998 to work in the Career Planning Center at Bowdoin College where he stayed until December 2007. While at Bowdoin, he served as the Internship Coordinator, pre-law advisor, and Assistant Director. In 2010, he became the Director at Husson University and works with students at every class level and area of interest. James teaches workshops in LinkedIn, networking, job search etiquette, and the entire job search process. When James is not at work you may find him at concerts, hiking, and mountain climbing. Finally, James makes his home in Oakland, ME with his wife, Angela and 11 year old daughter Caroline, who is his pride and joy.
Event Sponsor: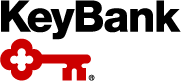 Media Sponsor:

Small Business Waterville is presented by the Mid-Maine Chamber of Commerce, TOCmedia, Waterville Main Street, Waterville Creates!, and Waterville Public Library.