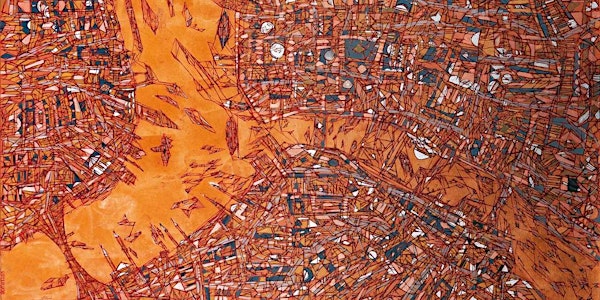 Linked Pasts III: New Voices, Old Places
Date and time
December 4, 2017 · 12pm - December 6, 2017 · 3:30pm PST
Location
Stanford University 450 Serra Mall Stanford, CA 94305-2055
Description
Linked Pasts is dedicated to exploring the issues and opportunities raised by developing an ecosystem of online open materials for the study of the past. Its yearly symposia take a hands-on approach to the subject of implementing Linked Open Data—the mechanism by which digital resources can be connected through having something in common (be it place, person, time, or some other entity). Bringing together a diverse group of researchers, Linked Pasts facilitates pragmatic developments in the production, curation and use of historical data in academia and cultural heritage more broadly.
Linked Pasts III @Stanford uses the structure of real-world use cases, provocations and breakout groups to address the challenges of linking people, their works, and place in time. It will be of interest to anyone working with digital data and looking to make their resources more discoverable and usable. Linked Pasts III provides a unique opportunity for scholars, technologists, librarians, and archivists to explore, build and shape linked data practices together.
The 2017 symposium will take place December 4, 5, and 6 at the Stanford Humanities Center, Stanford University. Linked Pasts III is sponsored by Pelagios Commons, the Center for Spatial and Textual Analysis at Stanford (CESTA), the Stanford Humanities Center, and the Stanford University Libraries.
The schedule listed here is tentative and subject to minor adjustments. Registered participants will receive a finalized schedule with location information in advance of the symposium.
Stanford Visitor Information: Transporation to Stanford, Parking, and Maps
Updated Schedule (as of 11/29/2017)



Monday, December 4, 12:00 pm – 7:00 pm
10:30 - 12:00 Registration, Stanford Humanities Center, Lobby

12:00 - 1:00 Lunch (boxed lunch provided for registered participants)
1:00 - 1:30 Introduce Linked Pasts - Past & Present
Nicole Coleman and Karl Grossner
1:30 - 2:15 Case Study: "Mapping Ottoman Epirus: Space, Power and Empire."

Ali Yaycioglu and Antonis Hadjikyriacou
2:15 – 2:45 Break (Coffee, tea, and fruit)
2:45 - 3:45 Provocations: Janelle Jenstad
3:45 – 4:45 Research Development Grant Presentations (15 mins each)
Pietro Luizzo from the Chronicles of Galawdewos project

Petr Pridal from the Roman Empire Vector Map project

Gimena del Rio Rande from the Pelagios al Sur project

Glauco Mantegari from the KIMA 2 project
5:00 - 7:00 Reception at CESTA, Wallberg Hall, Fourth Floor
Presentation by Mark Matienzo, Digital Library of the Middle East


Tuesday, December 5, 9:00 am – 5:00 pm
8:30 - 9:00 Coffee
9:00 – 10:30 Case studies sharing and exploring cultural heritage data:
"Mapping Old Regimes of Movement" Luca Scholz

"Ҫatalhöyük semantic database" Dominik Lucas

"Arches" Annabel Enriquez and Rob Sanderson
10:30 - 10:45 Break
10:45 - 12:00 Provocations: Aaron Straup Cope
12:00 - 1:00 Lunch (boxed lunch provided for registered participants)
1:00 - 3:30 Breakout sessions
3:30 - 4:00 Break (Coffee, tea, and fruit)
4:00 - 5:00 Breakout sessions continued
Wednesday, December 6, 9:00 am – 4:30 pm
8:30 – 9:00 Coffee
9:00 - 10:00 Challenges building interface:
Provenance Index Remodeling project, Emily Pugh and Jack Ludden

FI:BRA / Data Pen, Ethan Jewett, Eetu Mäkelä, and Tim Busuttil

Open Context, Sarah and Eric Kansa
10:00 - 10:15 Break
10:15 - 11:00 Provocations: Sandra Van Ginhoven
11:00 - 12:00 Breakout sessions
12:00 - 1:00 Lunch (boxed lunch provided for registered participants)
1:00 - 3:30 Report Back from breakout sessions
3:30 - 4:00 Break (Coffee, tea, and fruit)
4:00 – 4:30 Symposium Wrap Up


Sponsors
The Center for Spatial and Textual Analysis (CESTA), Pelagios Commons, the Stanford Humanities Center, and the Stanford University Libraries