Description
Hosted at San Diego State University at the Parma Payne Goodall Alumni Center, Link2Cyber introduces students to the growing cybersecurity sector in San Diego. The event gives students an opportunity to hear from a panel of industry leaders and learn about career opportunities.
Panelists will focus on innovative technologies in the industry, market trends, employment needs, entrepreneurship, and more.
This event is open to:
- Industry Representatives
- High School students and faculty
- College-level students and faculty
Students, remember to bring your resumes!
October 27th, 11:30 - 1:30pm
11:30 PM - Welcome & registration
11:45 PM - Introductions & panel discussion
12:45 PM - Networking reception with industry representatives - food will be provided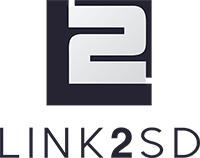 for more link2 events around San Diego, please visit link2sandiego.com
Presented by