Description
Industry reps are coming to Grossmont College to talk the future of energy. From solar power, energy conservation and efficiency to power storage and electric vehicles, you'll get an inside scoop on trends and job opportunities within this rapidly changing sector in San Diego.
Join us for a panel discussion, stick around for a chance to network with some of San Diego's coolest, most innovative companies...and definitely dont forget your résumé.
Lunch will be provided.
10am – 10:45 -- Panel discussion
10:45 – 1pm -- Company expo and networking
12pm – 1:30pm -- Student tours
Grossmont College is part of the Grossmont-Cuyamaca Community College School District that strives to "be a regional leader in responsible and accountable stewardship of all resources, and promote the integration of green practices into all endeavors."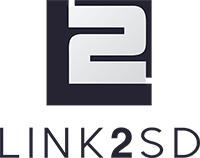 Brought to you by: