Description
It's been more than two years since the last Link & Drink mixer, and we're excited to be taking over the entire clubhouse and patio of the Stanford University Golf Course on the evening of July 17th, 2014 for our second ever Drinks on the Linx event! The mixer will run from 6:00pm to 9:30pm, and the ticket uncludes an open bar(beer, wine, cocktails, prosecco, coffee, tea, and soda). Sliders, quesadillas, and other light summer fare will be available for purchase from the grill on the patio, and all food and beverage service is being provided by Coupa Cafe.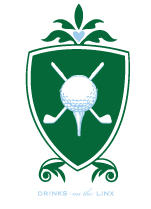 If you're new to the Bay Area, this is an excellent way to meet a lot of great local well-educated professionals at once. And if you're already familiar with the Linx network, then you know that absolutely anything is possible on a night like this; former Link & Drink events have led to countless friendships, unexpected reunions, multiple love connections, and more than one round of VC funding. We even keep hearing about all sorts of marriages that began by rubbing elbows at one of our mixers!
In order to make sure that this event functions as smoothly as possible, we request that you follow a few simple guidelines:
Attendance for this event will be capped at 400 people. It is very unlikely that tickets will be sold at the door, so please buy yours in advance. To encourage this, tickets purchased before July 1 will be discounted.
This is NOT a cash bar; if you do not have a Linx wristband, you will not be served. You must have a ticket (either an email confirmation via smartphone or printed paper picket) to be part of this event.
Invite your friends, but make sure they're of the opposite sex. From experience, we know that gender balance is extremely important for a successful mixer, so please help us out by bringing a friend who uses a different restroom.

;-)

Plan ahead. There is a lot of parking available at the golf course itself, but if you expect to drink, please take a taxi, Uber, Lyft, or use a designated driver. And make sure your smartphone is charged, as the Coupa Cafe staff will NOT be able to call a cab for you should you need one at the end of the event.
Above all else, have fun! Come in a good mood. Relax(Maybe change your shirt after work or slip into a dress and let your hair down). Great things can only happen when you let them!
Still have questions and concerns or want to know more about Linx? We'd love to hear from you! Just email us directly at admin@linxdating.com or call the office at 650-321-5469. We'll get back to you soon!