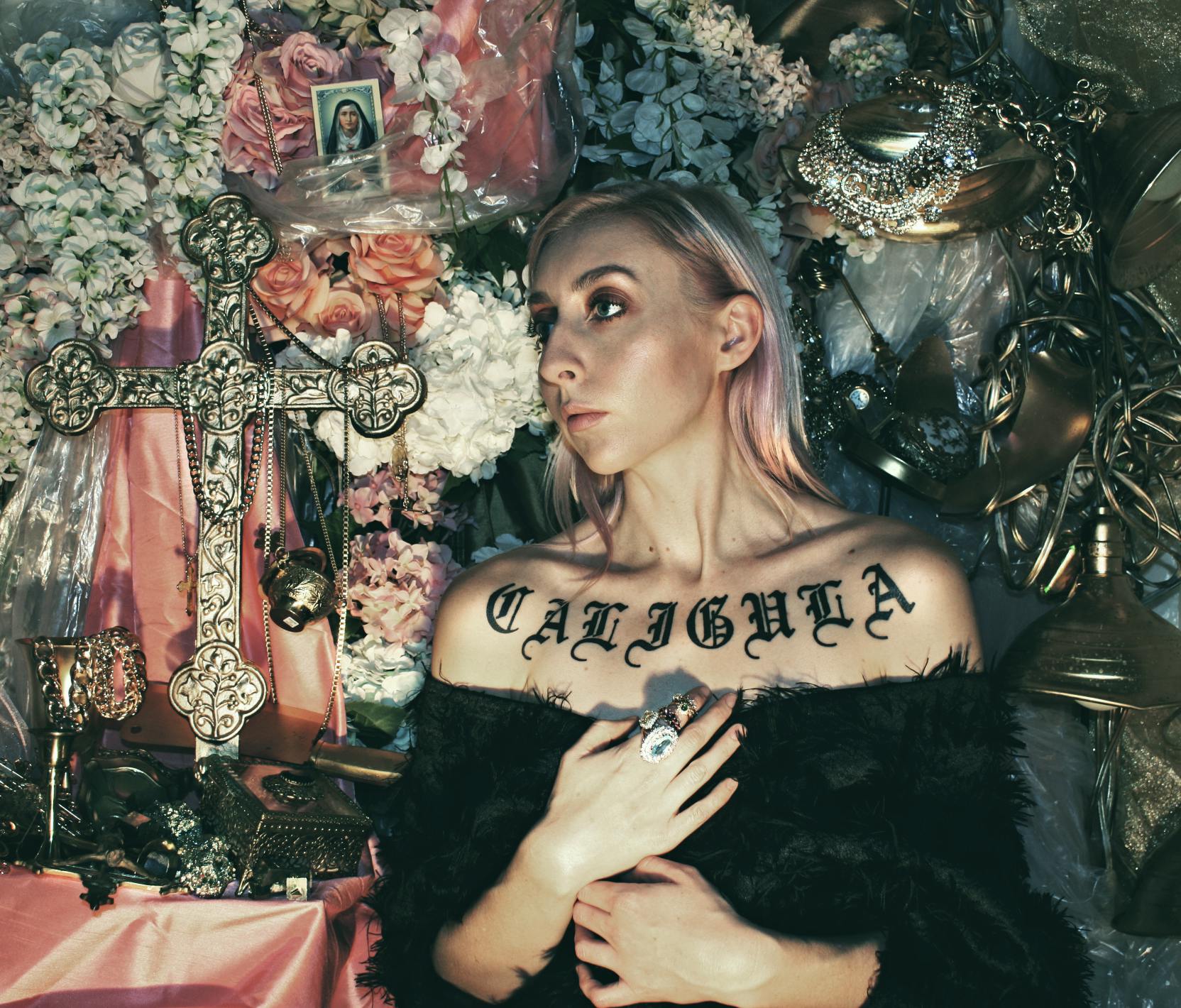 About this Event
$12 // 21+
----------
LINGUA IGNOTA returns to the Bottle behind the July 19 release of her sophomore outing, 'Caligula.' The hypnotic, stunning and monolithic artist has risen from the underground with an imperious command of the stage and an ever-present devilish wrath. LINGUA IGNOTA has always taken a radical, unflinching approach to themes of violence and vengeance, and 'Caligula' builds on the transformation of the survivor at the core of this narrative. Eschewing and disavowing genre altogether, LINGUA IGNOTA conjures experimental industrial that reckons the true vengeance steaming within us all. 
BLOODYMINDED is a heavy electronic band that was formed in New York, in 1995, after the dissolution of the pioneering American post-industrial noise group Intrinsic Action, which was founded by Mark Solotroff, in Chicago, in 1984. BLOODYMINDED's live shows are exceptionally energetic and are characterized by physical engagement, layers of abrasive analog synthesizer, aggressive vocals, and abundant feedback. In a live context, BLOODYMINDED celebrate and deconstruct the rock and roll performance. The band released their sixth full-length album on May 31, 2019. 
STANDER is a sludge rock riff machine recently excavated from the grimy underbelly of sweet home Chicago. A thoroughly instrumental project, the trio takes elements from current and previous bands (Typesetter, Technicolor Teeth, and now-defunct Staves) to create a dizzying rollercoaster of ambient to post-rock to ultimate sludge. Hold tight.