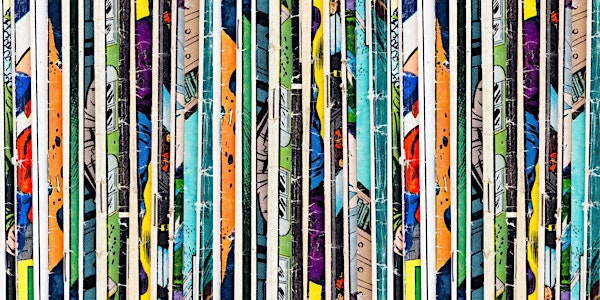 Lindley Lecture on Law & Comics 2016: Rise of the Independents
When and where
Location
San Diego Central Library, Neil Morgan Auditorium 330 Park Boulevard San Diego, CA 92101
Description
About the Program:
Join the San Diego Law Library on July 19th at 4:00pm for the seventh annual Lindley Law & Comics panel at the San Diego Public Library. This year, we focus on the rise of the independent creator. The panel will address the challenges that independent comics artists face as Hollywood's impact and importance continues to grow in the comic book field. How do small press publishers and other independents carve out their own space? What are the benefits and the pitfalls to going it alone? Do you produce a physical product or create web-comics? How do you protect your creation and what should you be aware of - legally speaking? Learn from creators and attorneys who've been there. Don't forget to visit the law library for more resources on comic creations.

All attendees will be entered to win a 6-book set of Terry Moore's Rachel Rising series which he has agreed to sign at the event.

About the Speakers:

Terry Moore is one of the most successful truly independent creators. He has published almost 200 issues, mainly in three series: Strangers in Paradise, Echo, and Rachel Rising, over the past 20 years through his Abstract Studio. He has won the Eisner, Harvey, and Reuben comic book industry awards.

Stu Rees has a solo legal practice representing hundreds of cartoonists in syndication and licensing contracts, while his Stu's Views cartoons have been published in several hundred print and electronic forums throughout the world.

About the Moderator:
George Brewster is a long time comic book fan and created the comic strip Cheetum & Howe, published over a 10 year period in the San Diego Daily Transcript. He is a Chief Deputy of the Office of County Counsel and has moderated our Law & Comics series since its inception.
About MCLE credit
1 hour MCLE General Participatory credit available, provided by the San Diego Law Library