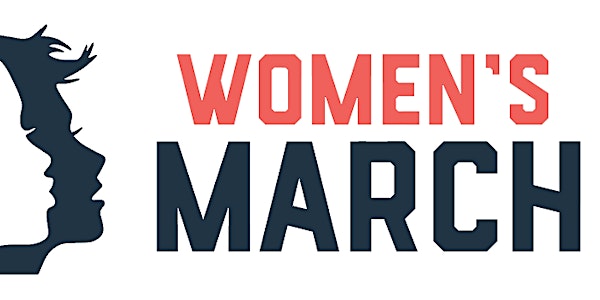 Lincoln Women's Virtual March Celebrating Black Women
Lincoln Women's March will be held virtually!``
About this event
We will be celebrating black women and their contributions to the arts, politics, and community. Please join us to hear local and national women who have contributed to our progress on women's issues.
Make a sign, pick up lunch from a local black-owned restaurant and join us from the comfort Make a sign, pick up lunch from a local black-owned restaurant and join us from the comfort of your home for this virtual celebration!
Our keynote speaker is Congresswoman Nikema Williams. Nikema has been a fearless advocate for women and working families her entire life, serving as the first black woman to lead the Georgia Democratic Party and as a Georgia State Senator. Now she has taken that fight to Congress. She continues to lead the fight to expand access to quality affordable healthcare, fully and equitably fund our public schools, protect our voting rights and our ability to thrive - not merely survive.
Sändra Washington, originally from Columbus, Ohio, has lived in Lincoln since 1990. Washington worked with the National Park Service for 25 years, retiring in 2014 as the Association Regional Director for Cultural Resources, Planning, Construction, Communications, Legislation and Congressional Affairs. Washington currently sits on the board of the Nebraska Trails Foundation and the National Parks Conservation Association. Washington attended the Ohio State University for undergraduate and graduate school, and is a lifetime member of Girl Scouts USA. Washington and her spouse, Deb Cirksena, have one daughter; they enjoy travel and sports.
KaDeja Sangoyele is the policy director for Black Leaders Movement. She is a graduate of Lincoln High School. She identifies as a Black Indigenous, bisexual woman, and one of her biggest priorities as a leader in our community is to use her voice to ensure that the LGBTQIA+ community is seen, heard, respected, and part of the fight towards justice and equality for the Black community. Sangoyele is a fierce advocate for ALL Black Lives.
Precious McKesson is a proud graduate of OPS, and after went on to pursue a career in the US Army receiving an Honorable Medical Discharge. Precious attended College in Birmingham, Alabama before returning to Omaha to raise her daughter. For 12 years Precious has had a major role in the community as a mentor, volunteer, community activist, and neighborhood leader. Precious played a major role in securing the Blue Dot for NE02 and was elected to cast the electoral vote for Biden and Harris. Becoming the first African American and woman in Nebraska to cast an electoral vote for President since the passing of the electoral college in 1992. Precious is the current Finance Director for the Nebraska Democratic Party, as well as the Chair for the Black Caucus. Previously she held the position of Constituency Director where her job was to ensure all citizens are civically and politically engaged focusing on voter turnout in low voting communities. Precious provides the necessary tools to ensure the African American community is a part of the voting process. Precious focus this year will be increasing voter turnout, and making sure formerly incarcerated citizens with felony records know when they are eligible to vote.
Renaye Manley brings strategy, innovation, and advocacy to the world of finance and pension funds infusing a lens of racial and gender equity. She currently serves as Deputy Director of the Service Employees International Union, Strategic Initiatives department. In this position, she works with pension trustees, union leaders, elected officials and investment professionals around the engagement of multi-billion-dollar union and public pensions funds, including corporate governance and shareholder work. She leads SEIU's "Diversity & Dollars" work, which has led to the adoption of the "Rooney Rule" at seventeen companies, including Facebook and Amazon. She previously served on the Federal Reserve Bank of Chicago's advisory board on Small Business, Agriculture and Labor. She serves as co-chair of the advocacy committee of the Council of Institutional Investors which convenes the largest groups of investors and asset owners in the United States and also serves on the board of the 30% Percent Coalition which works on gender and racial equity issues in the world of corporate boards.
Jasmine L. Harris, is the Director of Public Policy and Advocacy at RISE. She received her Masters of Public Health degree from the University of Nebraska Medical Center with an emphasis in Community Health Education. Her community involvement began with prevention and policy efforts working with the LiveWise and MOTAC coalitions to reduce the usage of alcohol, tobacco and other drugs in greater Omaha. It didn't take long before Jasmine realized that her skills and experience with policy and prevention efforts aligned with her passions for criminal and juvenile justice reform, social justice issues and women's rights. As opportunities presented themselves, Jasmine became more involved in promoting change in the community. Her advocacy and civic engagement efforts include being a founding member of and chairing the Nebraska Unity Political Action Committee, Women's Fund of Omaha Circles Class 6 and part of the 2018 & 2019 Circles Leadership Team, Secretary for the Nebraska Civic Engagement Table Board of Directors and establishing Black & Brown Legislative Day as the former Civic Engagement Committee Chair for the Urban League of Nebraska Young Professionals. In 2017, Jasmine was awarded the Omaha NAACP Freedom Fighter Award and was named one of the Ten Outstanding Young Omahans (TOYO) by the Omaha Jaycees. In 2020, she received a Greater Chamber of Omaha Young Professionals Change Maker Awards. Jasmine is currently a candidate to become the next Mayor of Omaha.
Kimara Snipes is an elected member of the Omaha Public Schools Board of Education and President of the South Omaha Neighborhood Alliance. Kimara is a native Omahan. Adopted, she recently reconnected with her biological father. She has a 19-year-old son. Kimara Snipes has a high focus on Omaha neighborhoods and restoring trust and accountability between the public and law enforcement and promoting jobs that give all Omahan's greater access to prosperity. Kimara is currently a candidate to become the next Mayor of Omaha.
Naomi Hattaway is passionate about community building, diversity and accessibility in online and physical spaces, and affordable housing so folks can thrive, not just survive, in the places they call home. The founder of I Am A Triangle, an international social network, and 8th & Home Relocation, a nation-wide network matching families on the move with Realtors, Naomi now consults nonprofits and organizations on inclusive program design, equity and housing solutions. Naomi's life delivers a myriad of experiences ranging from being the eldest daughter of one of the first Black engineers for Union Pacific Railroad, spending the majority of her childhood education being homeschooled, before it was legally recognized in the State of Nebraska, growing up in the late 1970s in a biracial family, and experiencing the harm of the justice and prison system through the conviction and sentencing of several loved ones. In addition to raising three amazing humans, and providing a home to five four-legged rescues, Naomi is also running for City Council in Omaha, with a bid to represent District 6, the central section of West Omaha. You can find her on Instagram, Twitter and Facebook via @naomihattaway.
More phenomenal speakers will be announced soon!