Description
Join President Lincoln's Cottage and the Mexican Cultural Institute for a timely conversation as Dr. Jason Silverman and Alberto Fierro-Garza take a close look at international relations and historic ties between the United States and Mexico. The conversation will be based around Dr. Silverman's article, A Most Unlikely Friendship: Abraham Lincoln and Matías Romero.
Lincoln's close relationship with Matías Romero, a Mexican politician and diplomat who served three times as Secretary of Finance and twice as ambassador of Mexico to the United States during the 19th century, was not only an unusual display of diplomacy, but also friendship.
This program is free and open to the public, but space is limited. Register today!
About the speakers: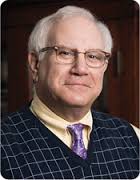 Dr. Jason H. Silverman is a member of the Scholarly Advisory Group for President Lincoln's Cottage, and the Ellison Capers Palmer, Jr. Professor of History at Winthrop University. His latest book is Lincoln and the Immigrant, a volume in the Concise Lincoln Library published by Southern Illinois University Press in 2015.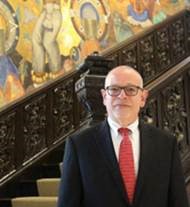 Alberto Fierro-Garza is the current Counsellor for Culture and Education at the Mexican Embassy to the United States and Executive Director of the Mexican Cultural Institute. He has been a member of Mexico's Diplomatic Corps since 1993. At the Ministry of Foreign Affairs, he served as Director General for Educational and Cultural Cooperation and Deputy Director General for North America. He was the Consul of Mexico in Orlando FL. and in St. Paul MN. Early in his career he served as Deputy Cultural Attaché at the Mexican Embassy in Washington and as Cultural Attaché at the Mexican Embassy in Canada.
He was Director General for International Affairs at the National Council for Culture and the Arts of Mexico. He also served as Deputy Director for Reading Promotion at said Council. Mr. Fierro taught social sciences at the Universidad Iberoamericana in Mexico City, and served as Director of the Social Promotion Department at the same University. He has a BA in Sociology from Universidad Iberoamericana and a Masters in Latin-American History from Georgetown University.