Please join us at our 1st annual Lincoln Reagan Dinner.
About this event
The following officials will speak at the dinner: U.S. Representative Chip Roy*, award-winning journalist Lara Logan, and featured speaker Rick Green of Wallbuilders and Patriot Academy, and maybe more...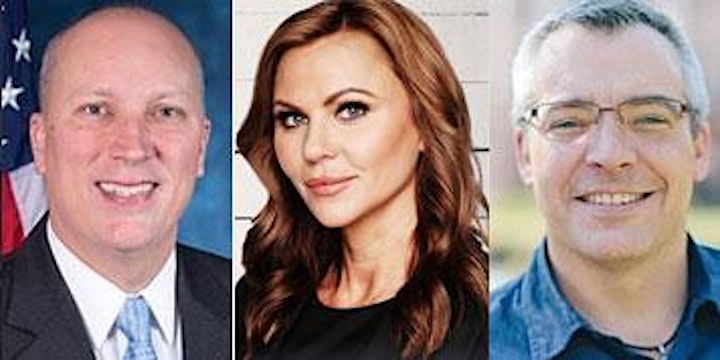 The Lincoln Reagan Dinner is an opportunity for every major Republican elected official, business leader, and affiliated group to "raise their flag" with a table sponsorship and show support for our local TEAM.
Sponsors to date:
Platinum -
Gold - Dian Stai (2), Trey Blocker
Silver - Ellen Troxclair for State Rep, George Studor, Nubia Devine for State Rep/Mark & Cathy Ledder, Keith Kramer/J.D. Hickman Gillespie County Republican Women
The Edge at The Resort at Fredericksburg is one of Fredericksburg's newest venues.
All proceeds from the event will be used to fund Party activities for the sole purpose of electing Republicans and growing the Republican Party in the county.
In order for your name to be listed as a sponsor in the program, your payment must be received by January 28, 2022.
Contributions are not tax-deductible.
Law requires we ask for your occupation and employer. If you are retired, put retired. If you are self-employed, put self-employer and describe your occupation.
*subject to the congressional calendar

Political Ad paid for by the Gillespie County Republican Party, Jim Riley, Treasurer, P.O. Box 2975, Fredericksburg TX 78624
Not authorized by any candidate or candidate's committee.
https://gillespiecountygop.org