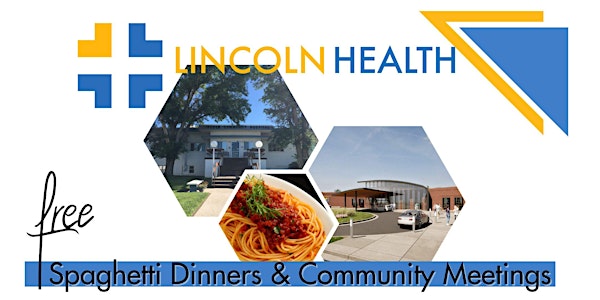 Lincoln Health Spaghetti Dinners
FREE spaghetti lunch hosted by Lincoln Health- join us to learn the future of your local hospital.
About this event
Join us after church for a FREE Spaghetti Lunch and learn about what Lincoln Health is doing to advance care for eastern Colorado patients, as well as where we are headed in the future. Space is limited, please RSVP today!
Coming to your community:
November 6, Flagler Senior Center 12:00 PM
November 20, Lincoln County Fairgrounds12:00 PM
December 4, Karval Community Building 12:00 PM
December 11, Limon Community Building 12:00 PM